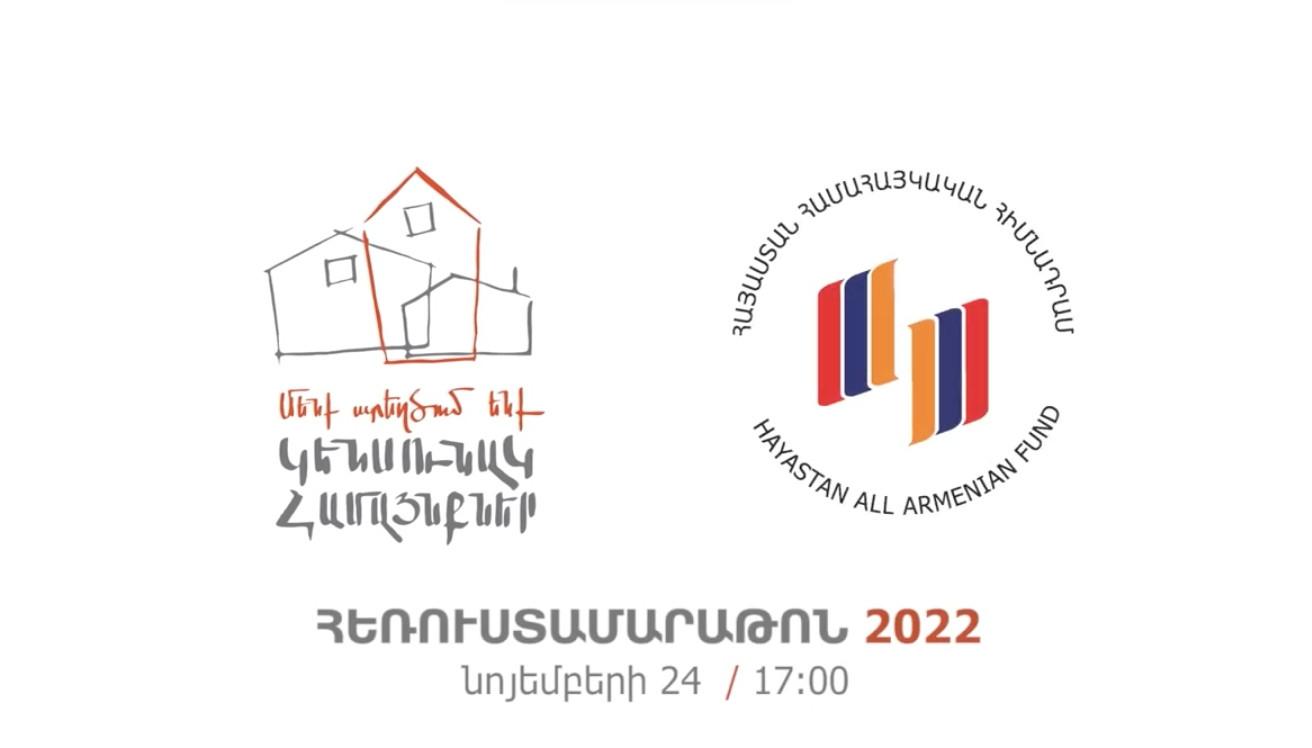 Today, November 24, at 17:00, the 25th Telethon of the "Hayastan" All-Armenian Fund entitled "We are creating vibrant communities" will be broadcast on the air of the Public Television Company.
It will be launched in Armenia, then moved to Los Angeles and aired from 14:00-20:00 local time. According to the Foundation, the "TV Marathon-2022" broadcast by the Public Television Company, like last year, this year will also be presented in the form of a 3-hour report film, during which the Foundation team will present the multi-faceted and large-scale programs implemented in 2021-22.
The telethon will also be broadcast via satellite in Europe and the United States, and will be shown on Public Television. on the websiteand after November 24 it will be fully posted on the Foundation's website and Facebook page.
"Thanks to the foundation's programs, servicemen injured during the 44-day war are finding themselves and returning to normal life. In Artsakh, hundreds of Artsakh citizens have already moved to new apartments, the construction of hundreds of apartments and houses is still in progress.
Large roads, water pipelines were built, schools, kindergartens, etc. were overhauled. Thanks to the development projects implemented in many border communities of Syunik, Shirak, Armavir and Tavush, our compatriots of these settlements are building their native land, the city of Gyumri is being relieved of slums. All these programs are just the beginning of the implementation of such significant and vitally important new programs.
It is thanks to the efforts of its global partners and donors that the Foundation has been able to implement large-scale projects of strategic importance both in Armenia and Artsakh for years," the Foundation's release said.
If you find a bug, you can send it to us by selecting the bug and pressing CTRL+Enter