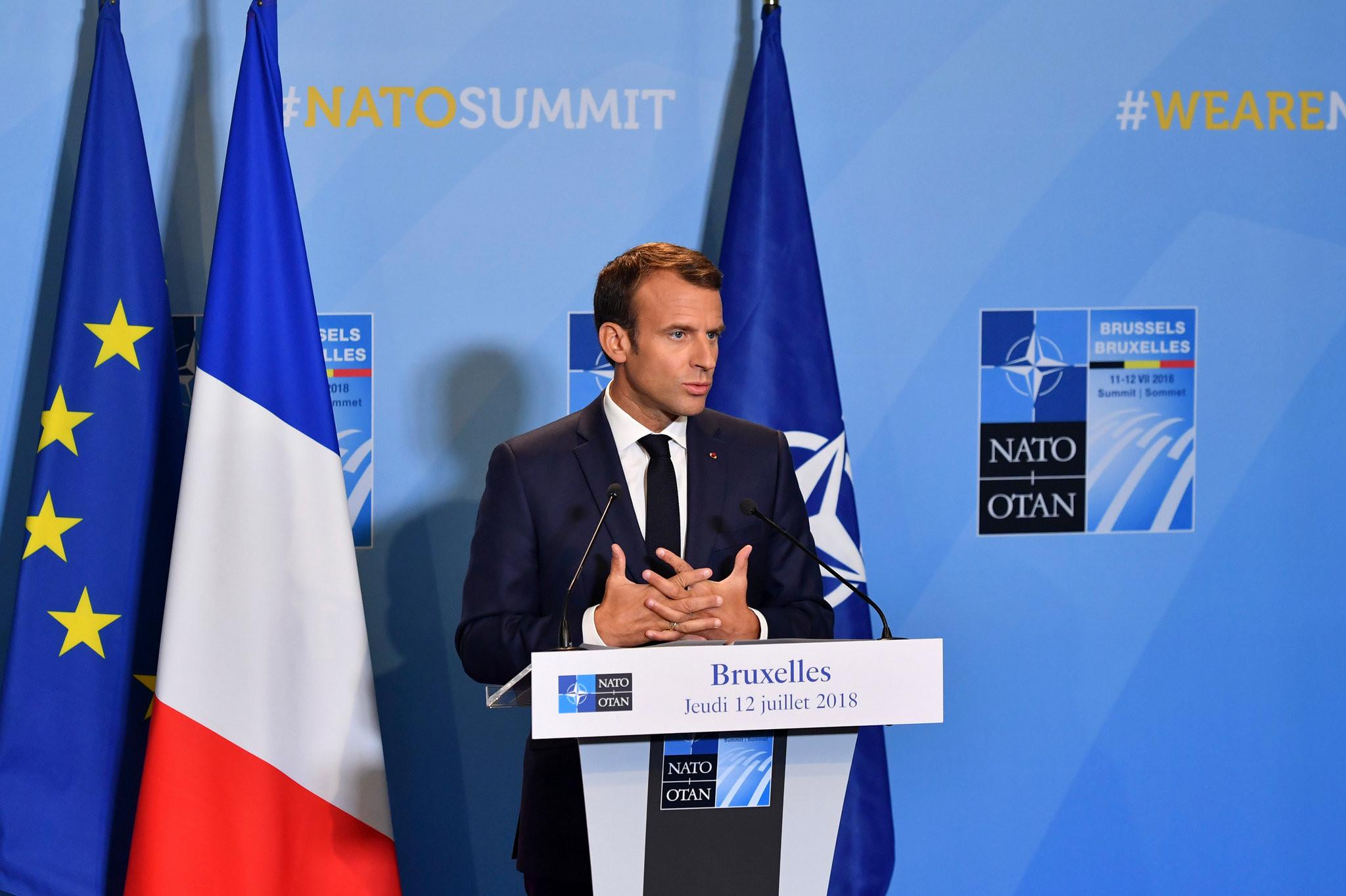 Emmanuel Macron is against the appointment of a representative of Great Britain or Turkey as the Secretary General of NATO. According to British Daily Express-իThe French president, in particular, can veto the candidacy of British Defense Minister Ben Wallace for that position, if the latter is nominated for the post of NATO Secretary General.
According to the British tabloid, the British lawmakers have already sharply reacted to that intention of Emmanuel Macron. According to David Bridgen, a conservative MP, if the French leader thinks so, "it speaks to his hatred of England, because Wallace is considered the perfect candidate for the top job."
"Although I consider that the appointment of Ben Wallace as the Secretary General of NATO can be a great loss for the British government, I have no doubt at all that he can be the perfect candidate for that position," said the parliamentarian.
Another member of parliament, David Jones, also agreed with the latter. The latter stated that "any sane person must admit that appointing a representative of a country with a military mind to that position may be a good idea."
Ben Wallace has been mentioned several times among the possible successors of Norwegian Jens Stoltenberg, who has been the head of the North Atlantic Treaty Organization since October 2014. In addition, the latter gave an evasive answer to his possible appointment to that position. According to The Times and Financial Times newspapers, current Prime Minister of the Netherlands Mark Rutte, Prime Minister of Lithuania Ingrida Šimonite and Prime Minister of Canada Kristja Freeland can be nominated for the post of Secretary General. Earlier, Estonian Prime Minister Kaya Kalas, former Polish Prime Minister Donald Tusk and Spanish Prime Minister Pedro Sanchez were among the possible candidates.
Stoltenberg was supposed to leave his post in the fall of this year, but his term of office was extended for another year due to the war waged by Russia in Ukraine.
Photo: Associated Press Agency
If you find a bug, you can send it to us by selecting the bug and pressing CTRL+Enter