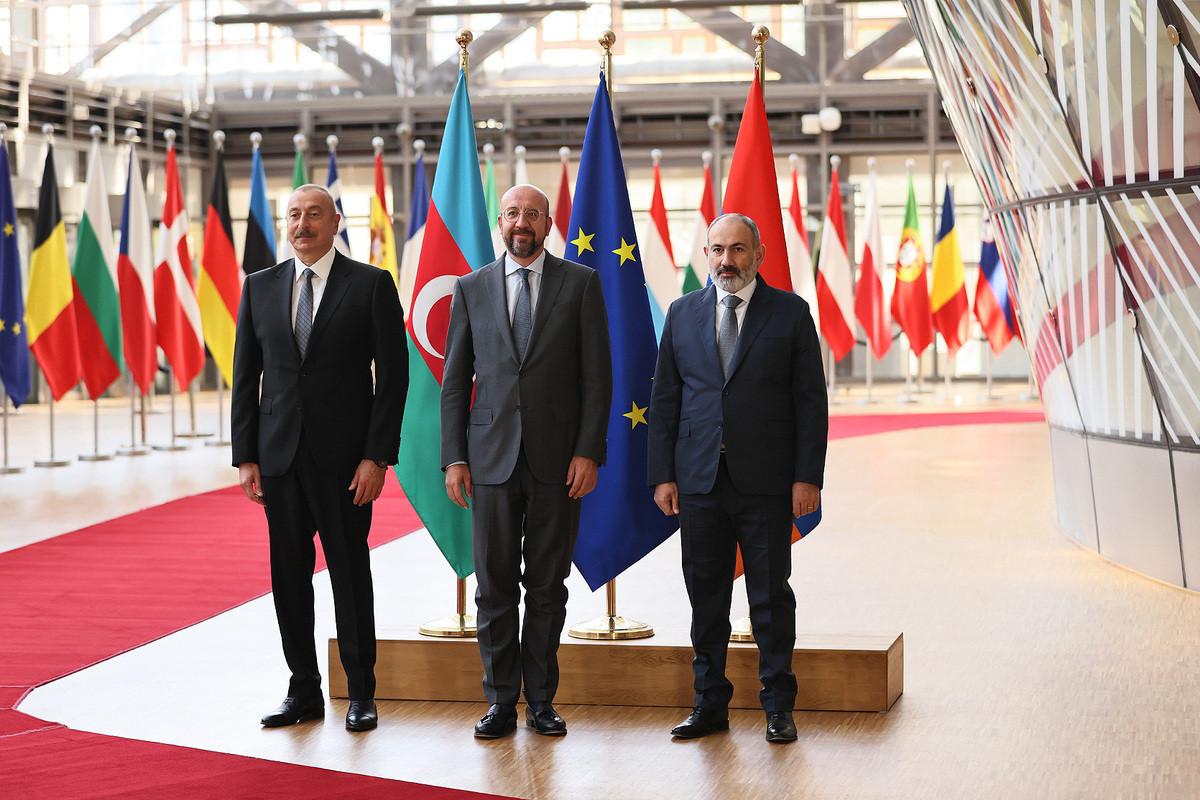 The next tripartite meeting of Armenian Prime Minister Nikol Pashinyan, Azerbaijani President Ilham Aliyev and European Council President Charles Michel will take place in November of this year in Brussels. This was mentioned in the press release of the Azerbaijani side after the meeting of the President of Azerbaijan Ilham Aliyev and the President of the European Council Charles Michel in Prague.
Aliyev's meeting with Charles Michel took place within the framework of the summit of the European Political Community. As the press service of the President of Azerbaijan reports, Aliyev emphasized Charles Michel's participation in the process of regulating Armenian-Azerbaijani relations.
According to the spread message, Aliyev expressed his support for the Brussels format of negotiations between the leaders of Armenia and Azerbaijan, in which the President of the Council of Europe also participates. In addition, according to the Azerbaijani side, Aliyev thanked Michel for his mediation mission.
Met today with @azpresident in Prague after meeting with @NikolPashinyan in New York.

This afternoon together with @EmmanuelMacron we'll meet again with 🇦🇿 President and 🇦🇲 Prime Minister on relations between Armenia and Azerbaijan & on advancing sustainable peace in the region. pic.twitter.com/USWeshrPm0

— Charles Michel (@CharlesMichel) October 6, 2022
After the meeting, the President of the CE also made a post on his Twitter microblog. Charles Michel noted that French President Emmanuel Macron will have a quadrilateral meeting with the leaders of Armenia and Azerbaijan to discuss the relations between the two countries and ensuring peace in the region.
Photo: RA Government Press Service
If you find a bug, you can send it to us by selecting the bug and pressing CTRL+Enter