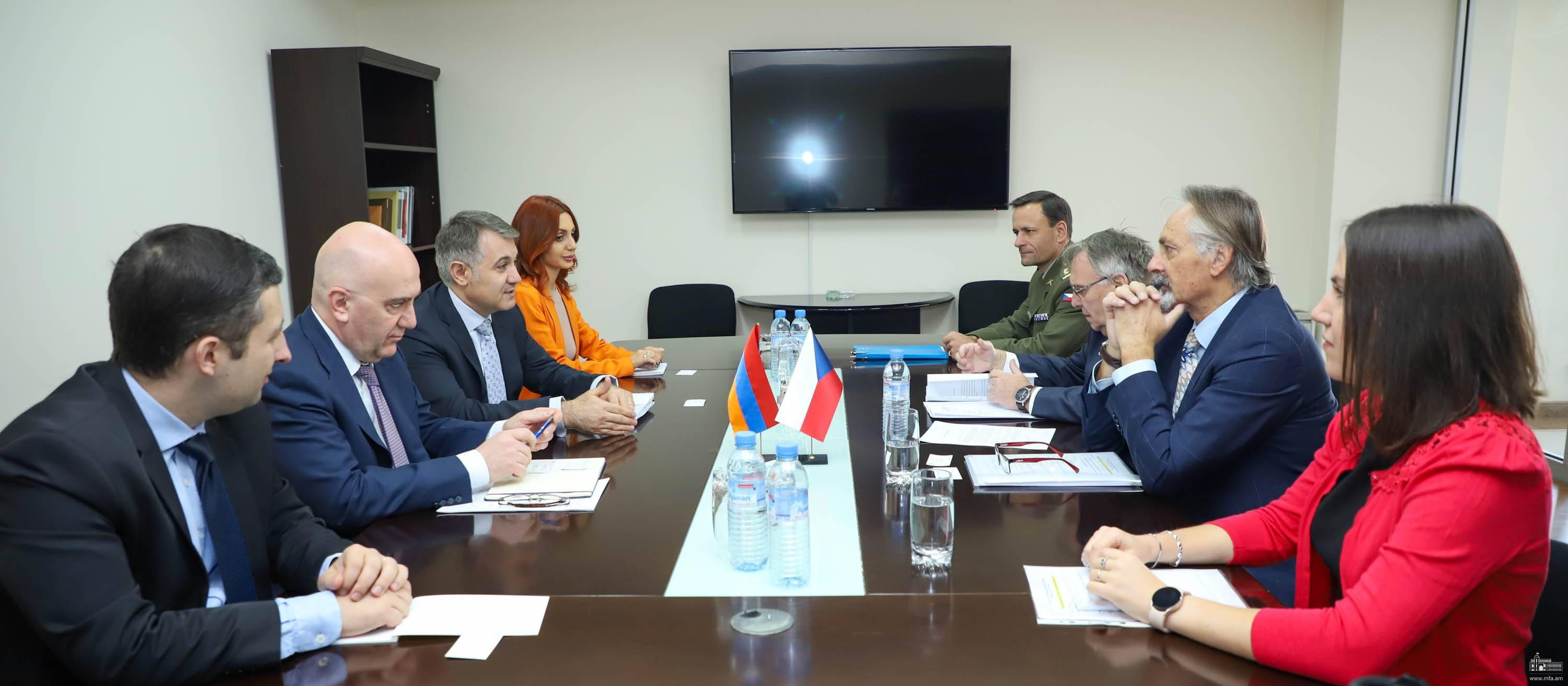 On October 6, political consultations between the Ministries of Foreign Affairs of the Republic of Armenia and the Czech Republic took place in Yerevan.
According to the statement of the MFA, the Armenian delegation was represented by the head of the European Department of the MFA, Ara Margaryan and the head of the International Security Department, Georgi Kocharyan, and the Czech delegation was represented by the head of the Security Policy Department of the MFA, Ivan Pochuch.
During the consultations, the interlocutors referred to a number of issues related to the Armenian-Czech bilateral agenda. The high level of Armenia-Czech political dialogue, which has become more active recently, was emphasized with satisfaction, and important issues on the agenda of Armenia-EU were discussed in the context of the Czech presidency in the EU. The parties discussed the current security challenges in Armenia and the South Caucasus, exchanged ideas on a number of regional and international agenda issues of mutual interest.
Reference was also made to the cooperation of the two countries within the framework of international organizations.
Ara Margaryan and Georgi Kocharyan presented to their Czech colleagues the latest aggression unleashed by Azerbaijan against the sovereign territory of Armenia and its consequences, emphasizing the international community's direct response to condemning Azerbaijani encroachments and war crimes against Armenia's sovereignty and territorial integrity.
If you find a bug, you can send it to us by selecting the bug and pressing CTRL+Enter