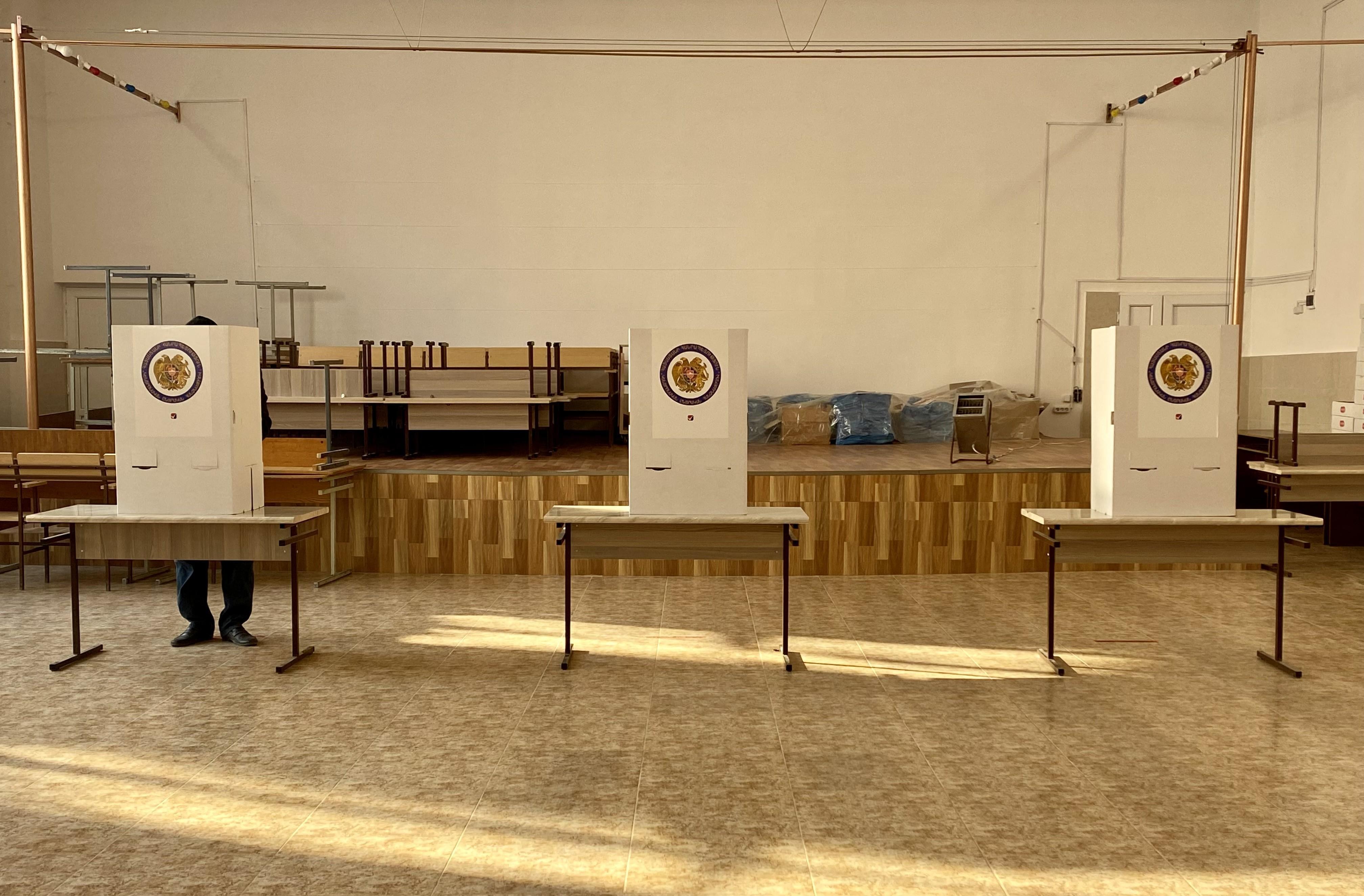 The Investigative Committee informs that factual circumstances of evidential importance have been obtained in the criminal proceedings initiated in connection with the case of coercion to carry out campaigning in local government elections.
"In Tavush Regional Investigation Department, the preliminary investigation of the criminal proceedings initiated by the RA National Security Service Investigation Department regarding the case of forcing people to campaign for local self-government elections in Berd community on September 25, 2022 continues.
In addition to being recognized as a victim in criminal proceedings "Inner Karmiaghbyur Kindergarten" community non-profit organization from the information provided by the acting director to the law enforcement officers, information was obtained through investigative actions to force the latter to campaign in the elections, as well as other factual circumstances of evidentiary importance in the criminal proceedings.
In particular, searches were carried out in the administrative building of the Berd municipality, in the offices of the mayor, the deputy mayor, and the staff secretary, as a result of which lists with handwritten notes containing the data of 80 persons were found, with the signatures of the mentioned persons, as well as heads of organizations under the authority of the Berd municipality municipality. applications for dismissal addressed to the deputy mayor of the municipality, which were not processed.
In addition, in accordance with the law, an operative-investigative measure of the mobile phone number used by the staff secretary, "Telephone Communication Control", was carried out, as a result of which it was found that the staff secretary of the Berdi municipality and the administrative head of the same municipality's Nerkin Karmiraghbyur settlement, in the period preceding the elections, had a telephone conversation. conducted in order to exert influence on the temporary acting director of the HAO organization and in this way him About forcing to carry out pre-election propaganda in favor of the "Strong Community" bloc.
Earlier we informed that with the combination of sufficient evidence obtained, the deputy head of the Berd community, the secretary of the staff of the Berd community hall and the administrative head of the same community's Inner Karmiraghbyur settlement were charged under Article 211, Part 2, 3 and 5 of the RA Criminal Code. th points. Detention was chosen as a preventive measure against them."
The investigation is ongoing.
If you find a bug, you can send it to us by selecting the bug and pressing CTRL+Enter