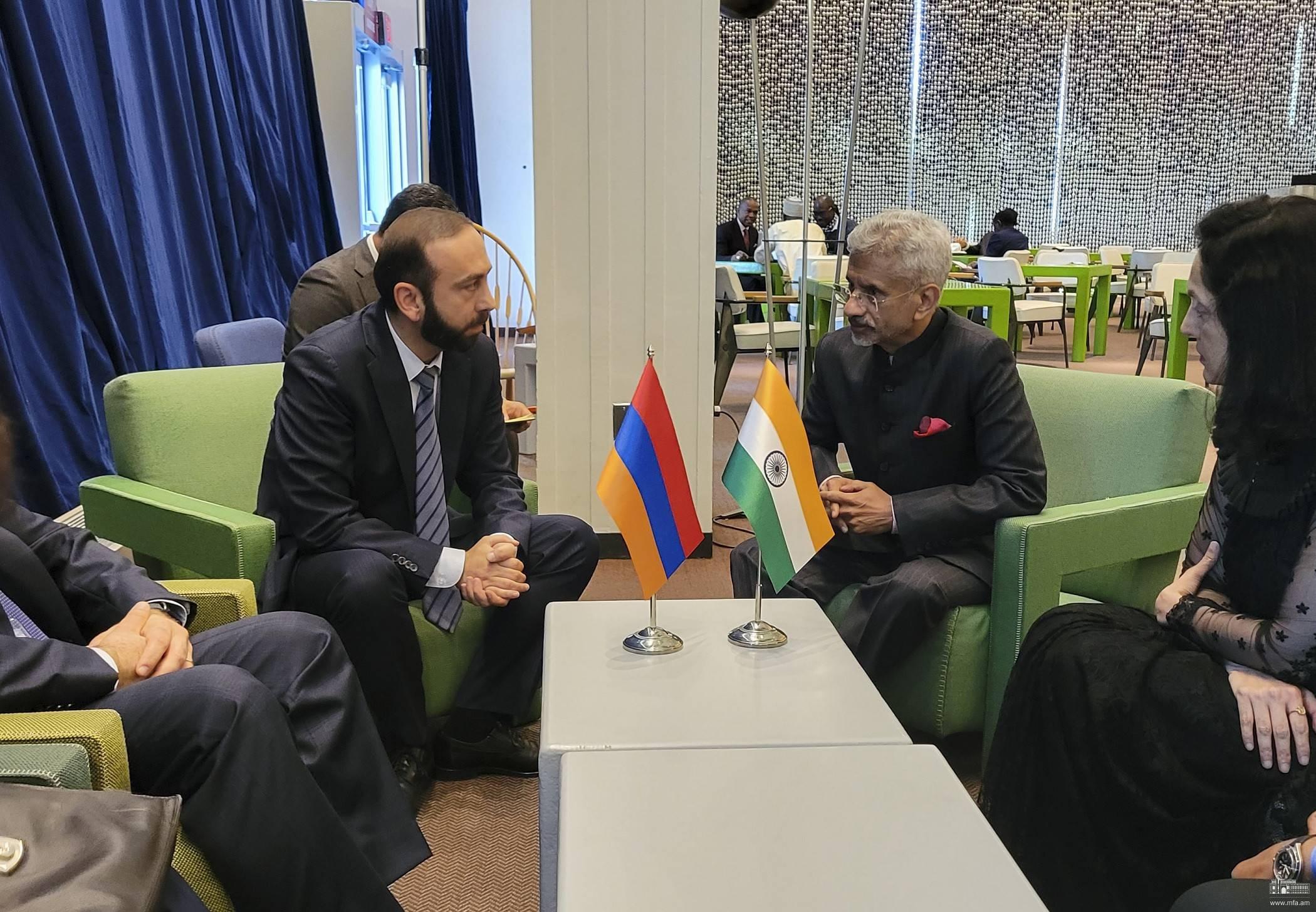 On September 24, RA Foreign Minister Ararat Mirzoyan had a meeting with Indian Foreign Minister Subramanyam Jaishankar within the framework of the 77th session of the UN General Assembly in New York. This is reported by the Ministry of Foreign Affairs.
Minister Mirzoyan presented to his colleague the consequences of the large-scale aggression unleashed by Azerbaijan on the sovereign territory of Armenia.
Ararat Mirzoyan emphasized the need for statements addressed to Azerbaijan by international partners and the implementation of effective steps to prevent new aggressions. In this context, he especially emphasized the position expressed by India during the urgent meetings of the UN Security Council.
Issues related to the relations between Armenia and Azerbaijan and the settlement of the Nagorno Karabakh conflict were also discussed.
Ararat Mirzoyan and Subramanyam Jaishankar referred to issues related to the development of Armenian-Indian relations. The head of the foreign political department of the RA highly appreciated the positions expressed by the Indian side on issues related to Armenia on international platforms.
On the same day, RA Foreign Minister Ararat Mirzoyan, at the invitation of the Indian Foreign Minister, participated in the event dedicated to the 75th anniversary of India's independence, India-UN cooperation.
If you find a bug, you can send it to us by selecting the bug and pressing CTRL+Enter