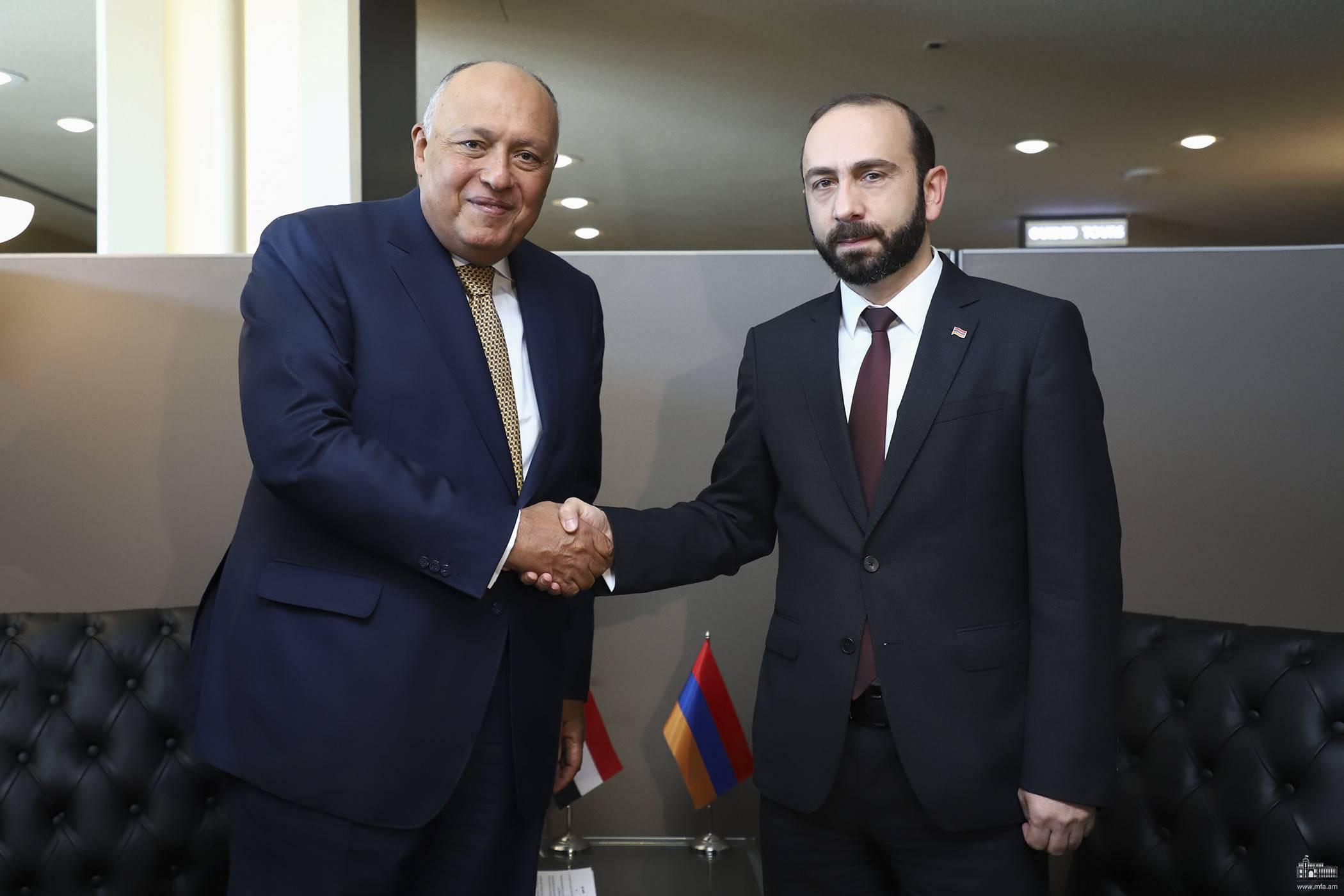 On September 23, within the framework of the 77th session of the UN General Assembly, the RA Foreign Minister Ararat Mirzoyan had a meeting with the Foreign Minister of the Arab Republic of Egypt Sameh Shukri in New York.
Minister Mirzoyan presented to his colleague the details of the large-scale aggression carried out by Azerbaijan against the sovereign territory of Armenia, strongly condemning the intentional targeting of the civilian population and civilian infrastructure by the Azerbaijani armed forces, as well as the violations of international humanitarian law. Ararat Mirzoyan particularly emphasized the importance of statements addressed to Azerbaijan by international partners and the implementation of effective steps to prevent new aggressions.
Reference was also made to the process of settlement of the Nagorno Karabakh conflict and relations between Armenia and Azerbaijan.
The interlocutors also referred to the Armenian-Egyptian bilateral agenda. In this context, the interlocutors noted with satisfaction the high level of the Armenian-Egyptian political dialogue, the active interaction between the foreign political departments of the two countries based on mutual trust. Ararat Mirzoyan and Sameh Shukri expressed their willingness to take active steps to give new impetus to the existing cooperation in trade and economic relations, tourism and scientific and cultural spheres.
If you find a bug, you can send it to us by selecting the bug and pressing CTRL+Enter