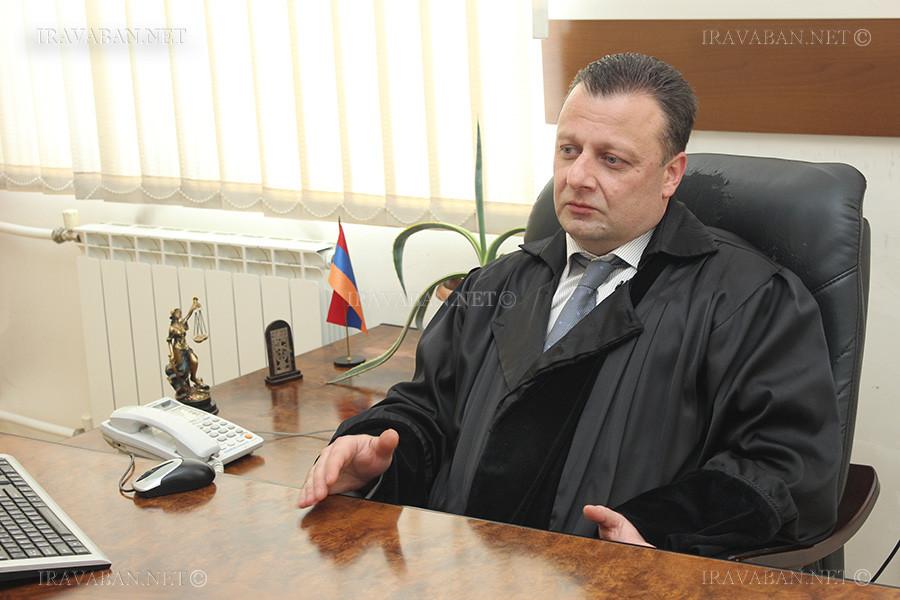 Supreme Judicial Council (SJC) decision decided to terminate the license of the judge of the Criminal Court of Appeal, Alexander Azaryan. The authority of the judge was considered terminated from September 22.
It should be noted that in 2022, Alexander Azaryan On September 19, he submitted an application for resignation, which was accepted by the Central Committee.
Azaryan was appointed a judge of the Appellate Criminal Court in 2016. by the decree of the President of the Republic of May 23. Before that, he held the position of judge of the court of general jurisdiction of Shengavit administrative district of Yerevan city.
Alexander Azaryan was also Dpresident of the haters union. On January 14 of this year, the General Assembly of Judges voted for that position with 139 votes had trusted Azaryan. 184 judges participated in the voting.
If you find a bug, you can send it to us by selecting the bug and pressing CTRL+Enter