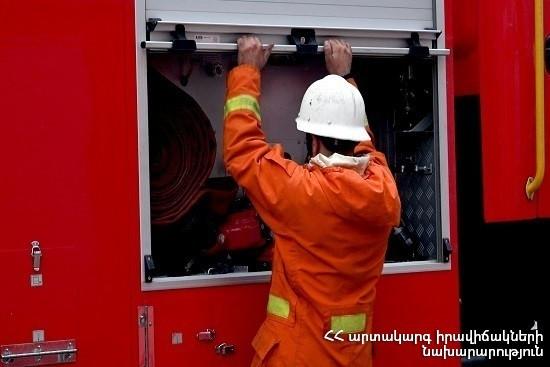 On September 23, at 14:37, the regional crisis management center of Kotayk was alerted that a one-story house was on fire in Alapars village.
Two combat teams from the fire-rescue squads of the Regional Rescue Department of the Ministry of Internal Affairs and Communications went to the scene of the incident.
The fire was isolated at 15:05 and extinguished at 15:31.
If you find a bug, you can send it to us by selecting the bug and pressing CTRL+Enter