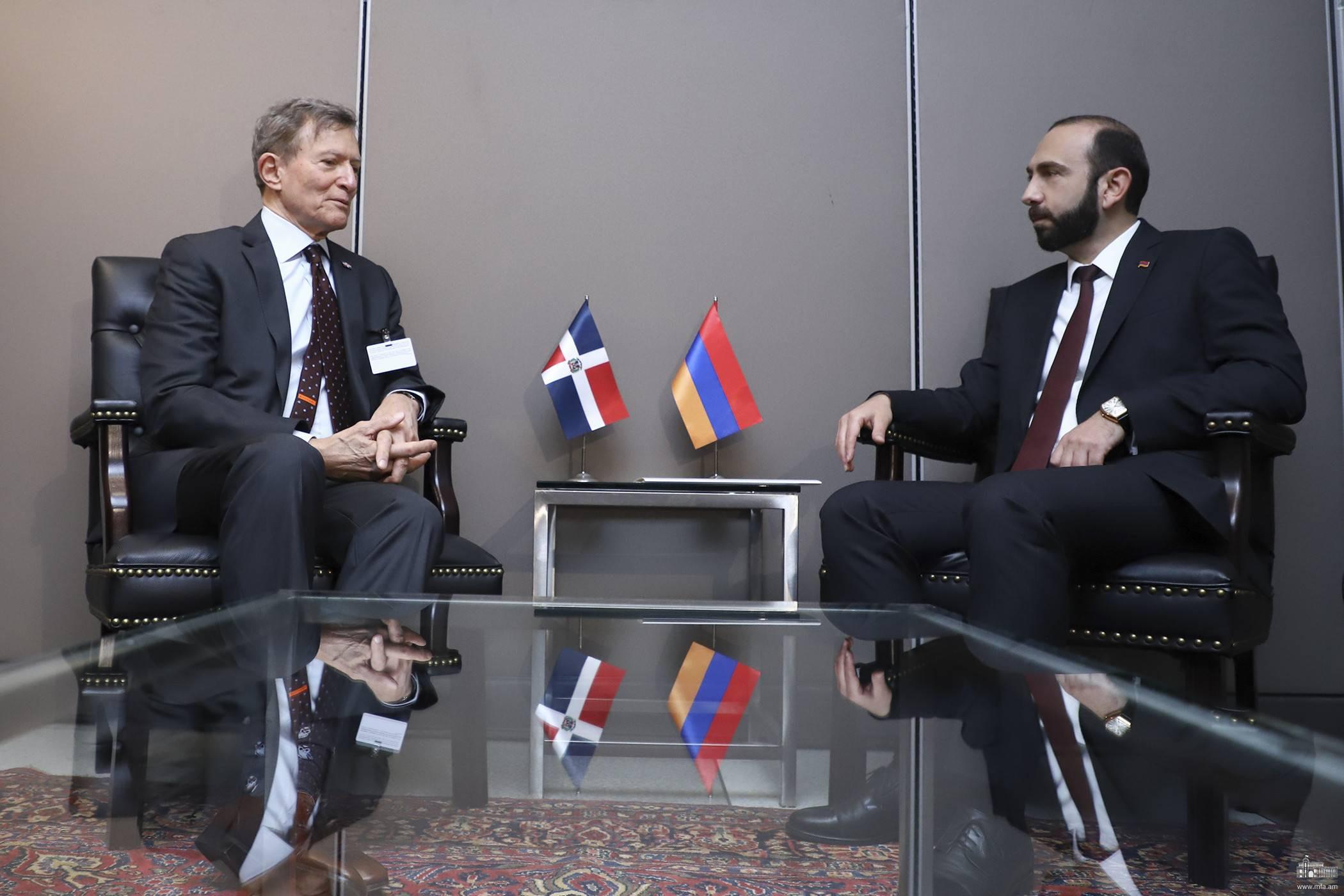 On September 23, the Minister of Foreign Affairs of the Republic of Armenia Ararat Mirzoyan had a meeting with the Minister of Foreign Relations of the Dominican Republic Roberto Alvarez in New York.
The head of the RA Foreign Ministry drew the attention of his colleague to the aggression unleashed by Azerbaijan against the sovereignty and territorial integrity of the Republic of Armenia.
During the meeting, the bilateral agenda of Armenian-Dominican relations was discussed, thoughts were exchanged on joint steps aimed at the further development of cooperation in the fields of mutual interest. In this regard, the recent mutual accreditation of ambassadors by the two countries was highlighted.
Ararat Mirzoyan and Roberto Alvarez also discussed issues related to cooperation in international organizations.
If you find a bug, you can send it to us by selecting the bug and pressing CTRL+Enter