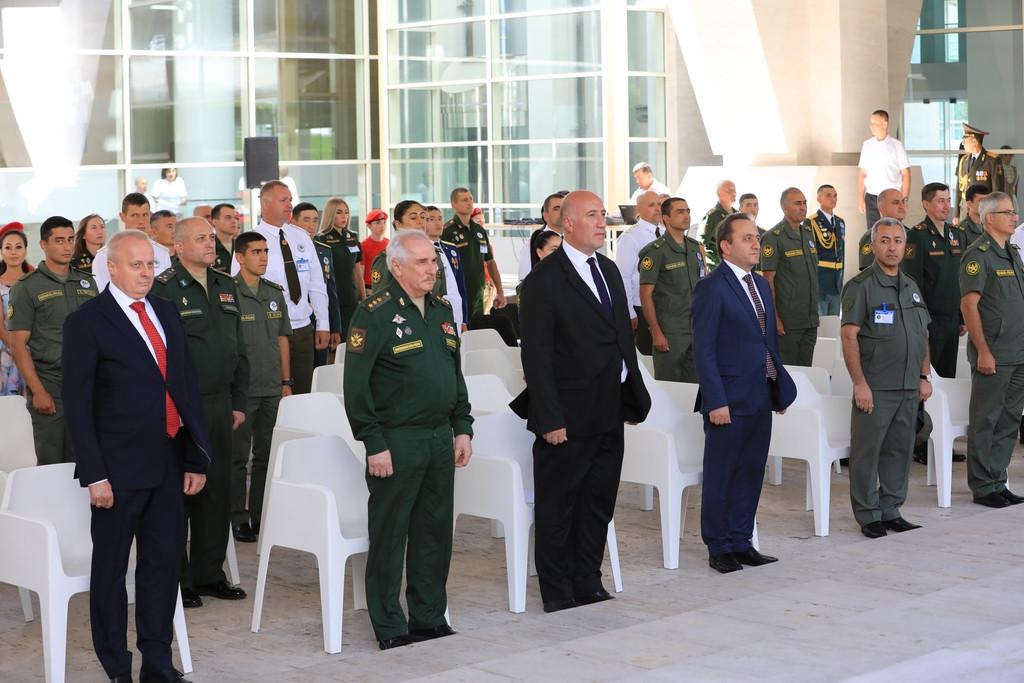 On August 25, the closing ceremony of the "Warrior of Peace" international competition was held at the Monte Melkonyan Military Sports Academy, which was attended by Deputy Minister of Defense Arman Sargsyan, Deputy Minister of Defense of the Russian Federation, Colonel-General Viktor Goremikin, high-ranking military officers, diplomatic missions accredited in the Republic of Armenia. leaders and military attachés. The Ministry of Defense informs about this.
"The refereeing committee of the "Warrior of Peace" competition has announced the leading teams in total, as well as the names of the servicemen who recorded the best results in individual competitions.
The team of the armed forces of the Republic of Belarus took the third position in the competition by the team, and the team of the armed forces of the Russian Federation took the second position. The collective team of the Armed Forces of the Republic of Kazakhstan was declared the winner of the "Warrior of Peace-2022" competition, winning a confident and well-deserved victory.
According to individual calculations, the best among female servicemen is Corporal Marina Govor from the Russian team. In second place is the participant from Kazakhstan, Private Nazira Albonisova, Captain Armine Grigoryan from the RA Armed Forces team is in third place. Sergeant Ilya Putato, a member of the Belarusian team, was declared the winner in the men's individual competition. The second and third places in the award are Kazakhstan's senior sergeants Darkhan Aslan and Turar Tilegenov.
The award winners were awarded with trophies, medals and valuable gifts. The event was concluded with the performances of the song and dance ensemble of the armed forces," the message states.
If you find a bug, you can send it to us by selecting the bug and pressing CTRL+Enter