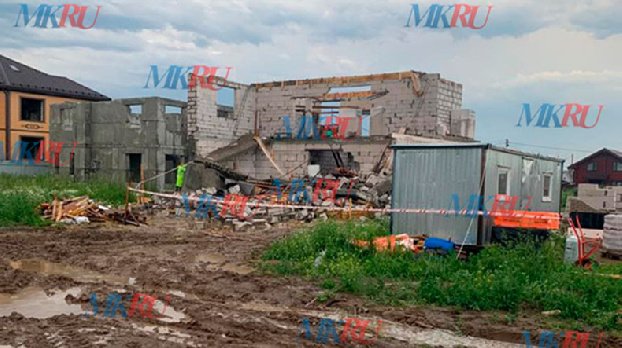 10 July 2022, 11:00 – News – An Armenian citizen died in a collapse of slabs in a house under construction in the cottage settlement "Sunny Beach" in the Ramensky district of the Moscow region. The doctors could not help, as they had to wait for rescuers.
As it became known to "MK", ​​on July 7, at about 18.30, two builders carried out work in a two-story house under construction. Only the walls and interfloor overlapping of concrete slabs were erected. Both hard workers were on the first floor when the ceiling collapsed unexpectedly. One miraculously managed to rebound, but 45-year-old Armen (name changed) was not lucky – a concrete slab fell on him.
Witnesses to the incident immediately called emergency services. Medics arrived quickly, but it was impossible to get to the victim. When the employees of the Ministry of Emergency Situations rushed in and raised the stove, it became obvious that the man was dead.
A house measuring 10×12 meters is being built for a long time from gas silicate blocks. Work was either resumed or suspended due to weather conditions. Perhaps heavy rains caused the collapse.
Upon the death of a man, the Main Investigative Directorate of the Investigative Committee for the Moscow Region is conducting an investigation.