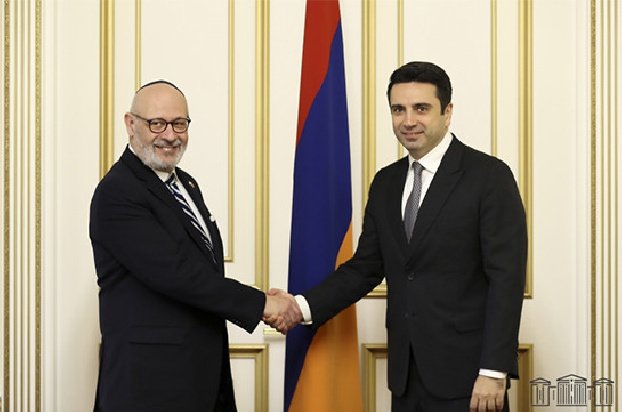 June 30, 2022, 08:30 – News – On June 29, Chairman of the National Assembly Alen Simonyan received Ambassador Extraordinary and Plenipotentiary of the State of Israel to Armenia Yoel Lion, the press service of the Armenian Parliament reported.
Alen Simonyan congratulated him on his appointment as Ambassador to Armenia, wishing him fruitful work. "Embassies are the cornerstone for the further development of bilateral relations. I am full of hope that your activities will be of real importance for the Armenian-Israeli relations and contribute to the further development of inter-parliamentary cooperation," the Speaker of the Parliament noted.
In the context of inter-parliamentary relations, much attention is paid to the activities of parliamentary friendship groups.
Both sides stated that historical and cultural ties and the common destinies of the two peoples are important prerequisites for creating a favorable atmosphere for interaction.
An exchange of views took place on establishing long-term stability in the region.