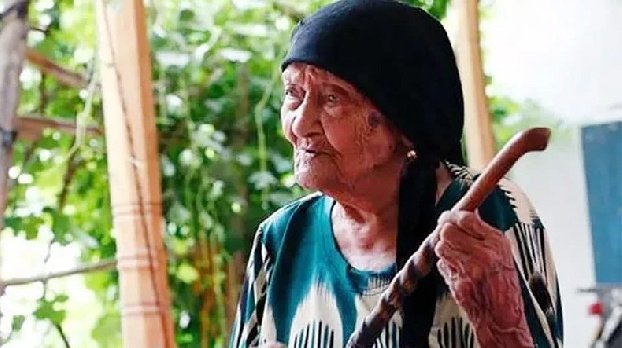 December 19, 2021, 11:30 – News – In China's Xinjiang Uygur Autonomous Region, the country's oldest woman died this week, local officials said. RIA Novosti writes about it.
"The oldest long-liver in China, Alimkhan Seiti, died in Kashgar on December 16 at the age of 135," said the government of the Kashgar region.
According to local authorities, she was born on June 25, 1886 and lived in the village of Kumusherik, Yangishar district. In 2013, Seichi topped the list of the oldest citizens compiled by the China Association of Gerontologists and Geriatricians.
According to her grandson, until her death, the woman led a rather simple lifestyle, loved to sing and bask in the sun in her yard, was always cheerful and laughed a lot.

.