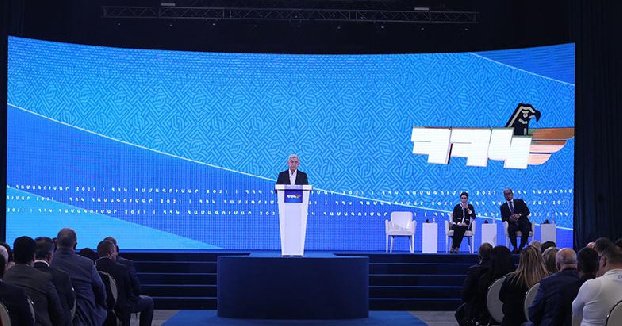 December 19, 2021, 10:00 – News – The third President of the Republic of Armenia, Serzh Sargsyan, was re-elected as the Chairman of the Republican Party of Armenia (RPA).
At the 17th RPA Congress on December 18, 525 delegates received ballots to participate in the election of the chairman of the political force. Serzh Sargsyan, nominated for the post of RPA chairman, received 523 votes "for", 2 "against", there were no invalid ballots.
The following were elected as members of the RPA executive body:
Abrahamyan Tigran
Ashotyan Armen
Achemyan Karine
Avagyan Karen
Baghdasaryan Vahram
Yesayan Margarit
Zakaryan Artak
Tadevosyan Ruben
Lalayan Musheg
Harutyunyan David
Mamidjanyan Ike
Margaryan Taron
Minasyan Gagik
Mkrtchyan Anna
Nicoyan Samvel
Sharmazanov Eduard
Saakyan Galust.
Serzh Sargsyan congratulated his colleagues, who were elected to the RPA executive body, wished them fruitful work, since the party's fighting efficiency largely depends on the work of the members of the executive body.
"Dear delegates, I want to believe that your votes come from the ranks of our party, I want you to assure the members of our party that I will do everything to justify their confidence.
I have one desire – that our supporters, as well as those who have fought, are fighting and are going to fight for the future of our country, were confident that neither I, nor our executive body, nor the delegates gathered here, nor the overwhelming majority of our party members will back down. , they will do everything so that our country can get rid of this nightmare and begin to restore what we had, moreover, to build a better Armenia, "Serzh Sargsyan said.

.