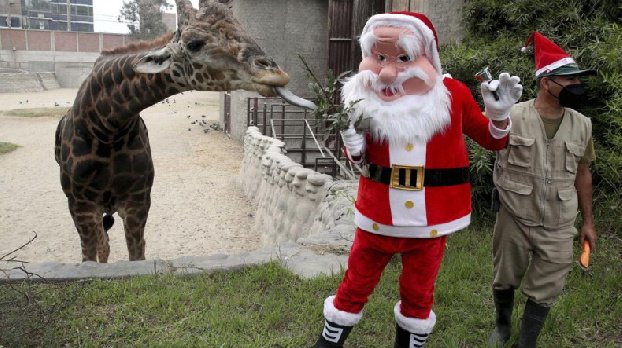 December 18, 2021, 14:30 – News – A treat for Christmas. In Peru, the animals in the zoo were congratulated on the upcoming holiday. They were presented with delicious gifts, MIR 24 TV channel reports.
Santa Claus personally treated the giraffe with vegetables and handed a Christmas wreath to the camel. But the predators nevertheless transferred meat delicacies from a distance. All the gifts were beautifully designed to please not only the animals, but also the visitors who took pictures of the unusual show with pleasure.
The tradition of giving presents to animals at the zoo at Christmas is maintained in many countries. So, in Hamburg, Santa Claus treated lemurs, baboons and alpacas with vegetables and fruits, and squirrels, tigers and penguins received holiday gifts in London.

.