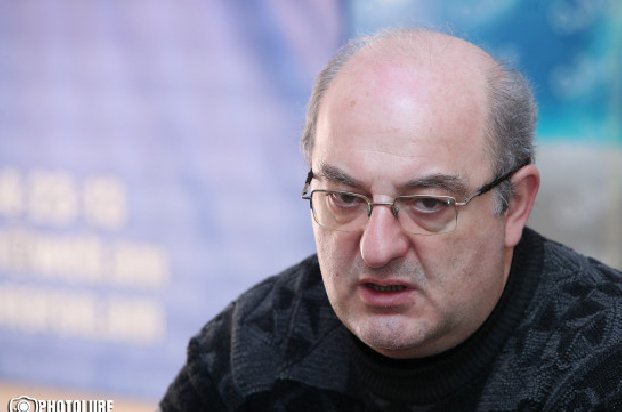 18 December 2021, 13:26 – News – To succeed in the constitutional referendum expected next spring, Nikol Pashinyan needs at least control over Yerevan. A similar opinion was expressed by News –.net political strategist Armen Badalyan.
"The results of this referendum are of great importance for the current government – the reformed Constitution presupposes a return to a semi-presidential system of governing the country. And Hayk Marutyan at the post of Yerevan Mayor in this period does not fit into the plans of the ruling force, "he stressed.
According to the political strategist, the reason for the expression of distrust by the members of the Council of Elders of the capital to Mayor Marutyan is his refusal to obey Pashinyan. Marutyan, in Badalyan's opinion, never became part of the system of government based on one personality – Pashinyan. Accordingly, the current Yerevan mayor refuses to provide for the personal interests of this one person.
"I don't think that in this case the whole campaign ends with Marutyan alone. Ambitions are boiling inside the government, in the circles of the government. And the "sensational" stories around Marutyan, the speaker of the parliament Alen Simonyan and the minister of defense Suren Papikyan are partly the result of these very ambitions, "the political strategist summed up.
On December 17, Armenian Prime Minister Nikol Pashinyan signed a decree on the dissolution of the professional commission on constitutional reforms and the creation of the Council on constitutional reforms. The Council will be chaired by the Minister of Justice, the members will be the representative of Armenia to the ECHR, the head of the parliamentary commission on state and legal issues, the Ombudsman, one deputy from each parliamentary faction, a representative of the Supreme Judicial Council, three representatives from parties that have not entered parliament and 3 more representatives public organizations.
The Council, on a competitive basis, will form a professional commission on constitutional reforms of 5 people with at least 7 years of experience in the legal field. The minister will have to formulate and submit to the Prime Minister's office within a month a draft decision on the formation of the Council for Constitutional Reform, approve its composition and operating procedure.
Sargis Terteryan
A source: News –.net
.