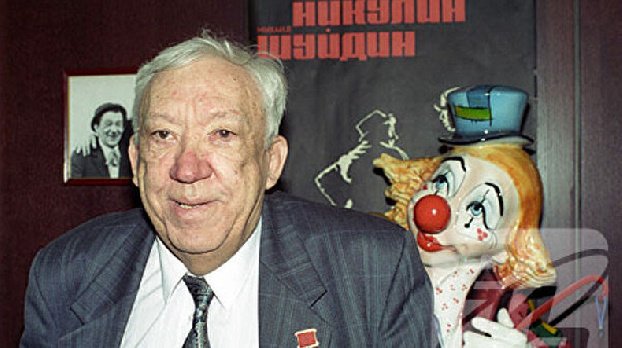 December 18, 2021, 13:30 – News – In the circus on Tsvetnoy Boulevard, relatives will gather today – to celebrate the centenary of Yuri Nikulin. He loved to "only for his own." On December 16, spectators have already shown two performances with invited pop stars. "Great clown", "popular artist", "man – an ambulance" – RIA Novosti tells how Yuri Vladimirovich is remembered by relatives, friends and colleagues.
Just left the office
"My father really did not like pretentious events. The last time we celebrated his 75th birthday in the circus. us at home, the closest circle. But my father had two main holidays: New Year and Victory Day. This is sacred, he is a front-line soldier, "says Maxim Nikulin, director of the circus on Tsvetnoy Boulevard.
In the office of Yuri Vladimirovich – everything is as it was with him. But the room has not turned into a memorial room; meetings and conferences are held there. The only taboo: no one sits at his table, in his chair.
"We believe that Nikulin just left the office. All calls, an invitation to the hall, he announces – his voice," – says Yura, Nikulin's grandson. He was 11 years old when his grandfather passed away.
Ambulance
Speaking about Yuri Vladimirovich, they certainly remember how he supported everyone. The range of assistance was wide: from apartments, money and registration to medicines and hospitals.
"When we still lived in a communal apartment on the Arbat, our father was called" Our Soviet Power "among our fathers, because he did for people what this government did not do. Especially in the 60s – early 70s, when circus shows were retiring and they didn't even have apartments — they didn't even have a registration. The first circus cooperative in Moscow began to be built on his submission. And it was a salvation for our veterans, disabled people, artists, "says Maxim Nikulin.
Impossible to refuse
Responsiveness, and sometimes naivety, was combined with practicality. Building such a circus on the site of a burnt-out old one and running it for so many years is not up to every clown.
"He was smart, knew how to charm the bosses and prove to them that it was necessary. He had a very good relationship with Mayor Luzhkov. I don't even know with whom he had bad ones. No one could refuse him," says Iolanta Kio , trainer, wife of the famous illusionist Emile Kio.

.