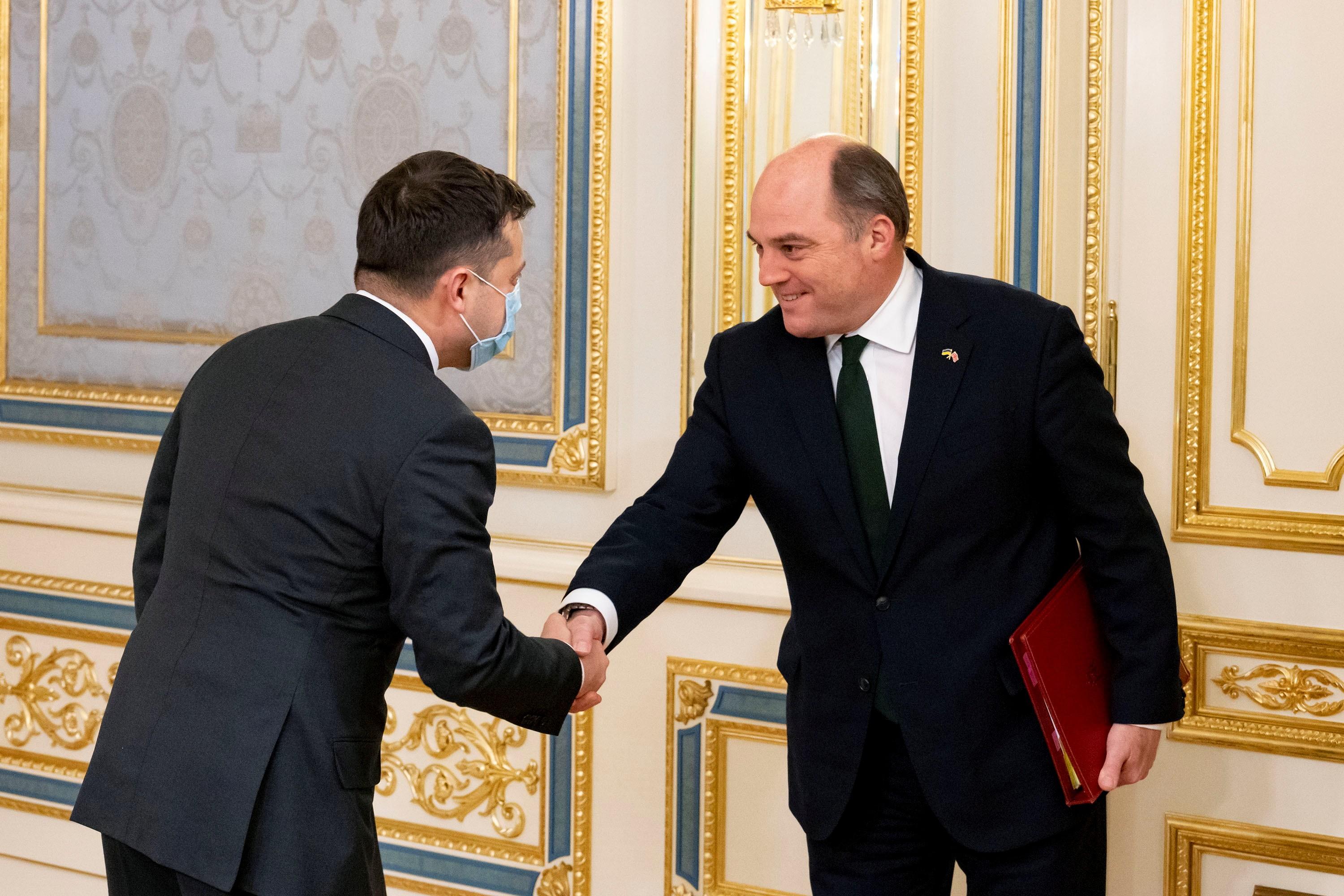 British Defense Secretary Ben Wallace has stated that the deployment of British troops in Ukraine to protect against possible Russian aggression is unlikely, as Ukraine is not a NATO member. About that writes BBC, citing Spectator editor Andrew Neely Ben Wallace at the interview։
Wallace stressed that no one should be deceived, Ukraine is aware that London is not going to send troops. "Do you mean they are their hope?" The journalist asked. In response, Wallace reiterated that Ukraine is not a member of NATO, stressing that Britain and its allies are making every diplomatic effort to prevent the situation from escalating.
In a joint statement with Ukrainian Defense Minister Alexei Reznikov in November, the British Foreign Secretary expressed his support for Ki. "The United Kingdom stands back to back with the people of Ukraine," the statement said.
Earlier, Joe Biden stated that the sending of American troops to Ukraine is not being considered at present. "However, it will depend on what the other NATO countries are ready to do," he added.
Top US officials and diplomats arrive in Russia in November were accused In preparation for aggression against Ukraine. They were referring to the accumulation of Russian troops near the Ukrainian border.
Moscow denies the allegations, but demands that the United States and NATO respect his "red lines". Russian President Vladimir Putin on video in December negotiated With US President Joe Biden ունեցել had a telephone conversation with British Prime Minister Boris Johnson.
On Friday, December 17, the Russian Foreign Ministry announced its own terms on security guarantees, which are based on NATO's refusal to expand eastward. Brussels and Washington have already stated that they are ready to discuss strategic security issues with Russia, but the fate of Ukraine and other countries should be decided only with their participation and cooperation with them.
The Biden administration is expected to send a formal response to Russia's proposals next week. For the experts, however, it is incomprehensible why the Russian side has openly published those proposals, around which it is envisaged that negotiations should take place.
In the photo: Ukrainian President Vladimir Zelensky նախարար British Defense Secretary Ben Wallace / Reuters
If you find a mistake, you can send it to us by selecting the mistake by pressing CTRL + Enter