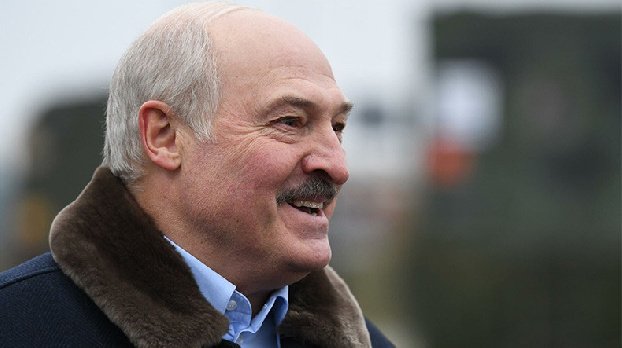 19 December 2021, 09:00 – News – A store has opened in the capital of Belarus, where you can buy T-shirts and sweatshirts with popular quotes from President Alexander Lukashenko, RIA Novosti correspondent reports.
The store named "The First" opened on Saturday in one of the large Minsk shopping centers, located opposite the residence of the Belarusian president – the Palace of Independence.
Even before the opening, a line of about 50 people had gathered at the door of the store, hoping to be the first to make a purchase. The first buyers were entitled to a gift – "President" chocolate.
Subsequently, people only increased, so that they could hardly fit within the walls of the store.
Products are presented in basic colors – black and white, composition – natural cotton. The clothes are made at Belarusian enterprises. The prices are affordable: T-shirts – about $ 8, men's and women's hoodies – $ 16-18.
Tatiana Lugina, Chairman of the Bellegprom State Concern, took part in the opening of the store. Due to the influx of customers, she had to help the store's consultants and cashiers. Among the buyers were many families with children, some of them wearing clothes in the colors of the national flag. The opening of the store was attended by the Minister of Information Vladimir Pertsov and the Deputy Head of the Presidential Administration Igor Lutskiy, as well as the journalists of the presidential pool, who had the idea to place Lukashenka's winged quotes on clothes: earlier, on his birthday, journalists presented Lukashenka with a set of T-shirts quotes.
The greatest interest among buyers was enjoyed by the product with the inscriptions "They do not give their beloved", "Facts on the table", "They do not become presidents, they are born presidents."

.