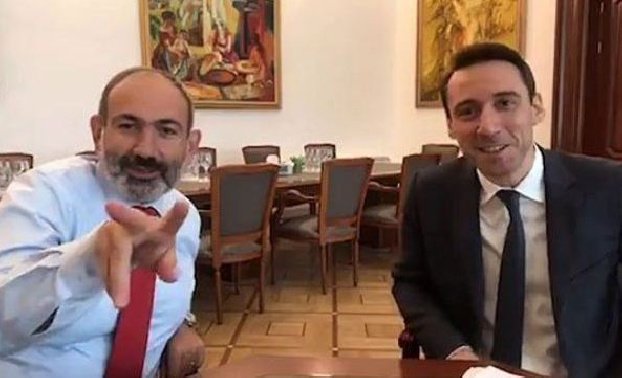 18 December 2021, 13:34 – News – Nikol Pashinyan did not forgive the incumbent Mayor of Yerevan Hayk Marutyan for leaving the "Civil Agreement". In particular, Marutyan did not forgive Pashinyan for the 44-day war and the defeat of Armenia in this war. This opinion was expressed by News –.net head of the human rights organization "Democracy and Security" Naira Zohrabyan.
"It's not a secret for anyone that Pashinyan does not forgive such tricks. For him, the professional skills of his own team members are completely unimportant, the emphasis is on servility and readiness to follow orders. The main thing is that a person is a member of the party. This is what caused the political repressions that began against Marutyan. Pashinyan would have initiated the impeachment of the mayor of Yerevan much earlier if he had a candidate for replacement, "she stressed.
The human rights activist characterizes all the participants in this settling of accounts between Pashinyan and the Yerevan mayor as small tools, emphasizing that after that the ruling force will appoint as mayor a person incomprehensible in all senses – Hrachya Sargsyan. The latter, according to her estimates, is a former member of the "Mission" party, which is coordinated under the new brand "Country for Residence" by Ruben Vardanyan and rumored by President Armen Sarkisian. At the same time, it is important to note that the latter have no special differences with Pashinyan.
Thus, having received, after the forced resignation of Marutyan, "their" mayor in Yerevan, the actual Pashinyan-Vardanyan-Sargsyan link, according to her forecasts, will move towards realizing its ultimate goal – reforming the Constitution in the coming year. After that, the distribution of posts will take place. Pashinyan will become president, and Ruben Vardanyan's team will form a new government.
"The essence of this program of Pashinyan is the formation of a new political force, a government in which there will be young people with new faces and an outwardly unblemished biography. If I had the conviction that Ruben Vardanyan has nothing to do with all this, then I would be the first to welcome his appearance in Armenian politics. However, my political experience and information coming from various sources indicate the opposite, "concluded Zohrabyan.
Sargis Terteryan
A source: News –.net
.