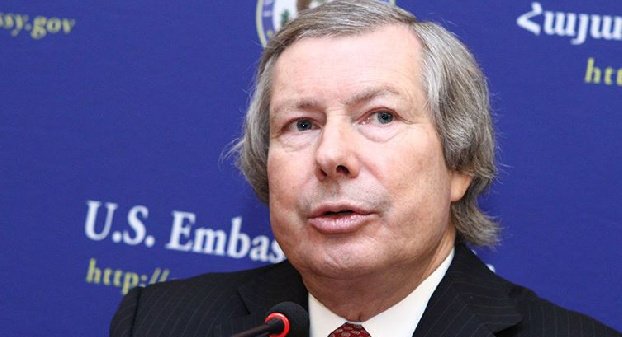 December 19, 2021, 08:00 – News – Ensuring direct communication between the leaders of Armenia and Azerbaijan is a priority regardless of the format of the meeting of the parties, the former co-chair of the OSCE Minsk Group from the United States, retired Ambassador James Warlick, is convinced.
"The issue of the status of Karabakh is a priority. It cannot be considered closed because of the war, since it is impossible to speak of any lasting stability without a final settlement of this issue, "James Warlick said in an interview with Voice of America.
According to him, the parties today are trying to establish mutual trust with small steps, in this context one can consider the recent return of prisoners of war from Azerbaijan to Armenia, and from Armenia – the transfer of minefield maps to Azerbaijan.
"However, the most important issue in the context of the Karabakh problem is the status of Karabakh. And I think that the co-chairs of the OSCE Minsk Group continue to play an important role in resolving this issue.
I know that Russia has concentrated many issues in its hands, but I am convinced that the Co-Chairs, the OSCE and the United States must become more active and push for a solution to this global problem once and for all. Only in this case we will achieve stability in the region, "the former co-chair of the OSCE Minsk Group stressed.
According to Warlick, the international community should take a step back, trying to resolve the issue of Karabakh's status with the help of the Minsk Group; one should not think that the Karabakh conflict was settled as a result of the war.

.