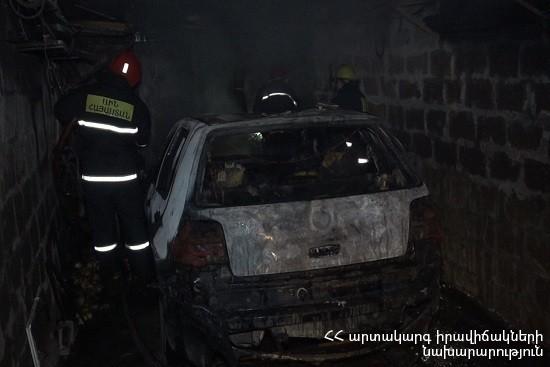 On December 19, at 9:45 pm, the National Center for Crisis Management received an alarm that a car was burning in the garage near one of the buildings on Bashinjaghyan Street in Yerevan.
According to the Ministry of Emergency Situations, two fire brigades from the fire-rescue detachments of the rescue department of the Yerevan city of the Ministry of Emergency Situations and the operative group of the National Crisis Management Center left for the scene.
The fire was isolated at 22:04, extinguished at 22:31. A "Volkswagen Golf" car and household items burned in the garage.
If you find a mistake, you can send it to us by selecting the mistake by pressing CTRL + Enter