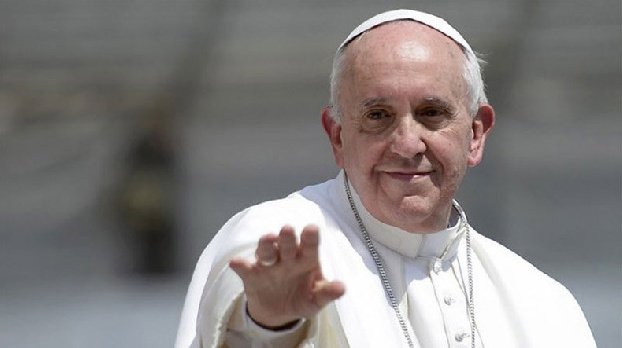 December 17, 2021, 17:20 – News – Pope Francis turns 85 on Friday, December 17, writes TASS. Congratulations to the head of the Roman Catholic Church come from all over the world.
"An Argentinean, a descendant of Italian immigrants, Jorge Mario Bergoglio meets his 85 years in good physical shape. Like anyone of his age, he has some difficulty walking. But in general, the pontiff maintains a rather busy schedule, especially on foreign trips, which he resumed after a pause caused by the pandemic.
Last summer, Francis underwent bowel surgery after spending more than a week in the hospital. Rumors circulated in the media about the Pope's poor health, but he denied them all by going on a trip in September, during which all accompanying people noted that Francis had not only recovered, but, apparently, his general health had improved after the operation.
Francis himself jokingly said that when the Pope is in the hospital, "the winds of the conclave blow" (the Pope's election). In particular, there have been renewed suggestions that Francis may follow the example of his predecessor Benedict XVI and abdicate for health reasons, "the article says.
Gerard O'Connell, an American journalist who knows Bergoglio well even before his election to the papal throne, a longtime member of the papal press pool, author of a book about Francis, is convinced that he will never repeat Benedict's step, although a few years ago Francis still said that Joseph Ratzinger was a German his abdication "opened the door" to a new modern approach to the succession to the throne.
"Francis has two graces: physical energy and inner peace. He is happy to be a Pope, he feels good in this capacity, and this gives him strength, "- said the journalist in an interview with a TASS correspondent.
At the same time, O'Connell, speaking in her book about the election of Bergoglio in 2013, is convinced that the Argentine cardinal never thought that he would become Pope. "He was close to being elected already in 2005 (when Ratzinger became Pope), so I thought that there would be no more such an opportunity," said the agency's interlocutor.
Russian President Vladimir Putin congratulated Pope Francis on his 85th birthday, recalling that this year marks the 200th anniversary of the birth of the Russian writer Fyodor Dostoevsky, whose work is well known to the pontiff.
"I have sent you a sculptural portrait of this great Russian writer and thinker. I sincerely wish you good health, prosperity and continued success in your noble and responsible mission, "reads Putin's congratulations to the Pope, published on the Kremlin website.

.