December 18, 2021, 18:00 – News –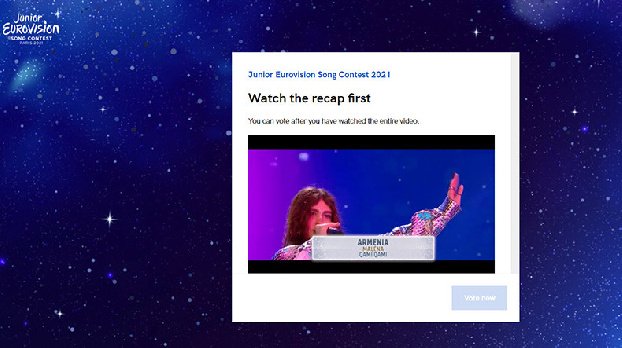 On the official website the JuniorEurovision children's song contest the day before, on December 17, an online spectator voting started. Voting will last until December 19.
This year Armenia is represented at the song contest by the young singer Malena with the song "Qami, qami". Music by David Badalyan (Tokionine). The words were written by Vahram Petrosyan, David Badalyan, Malena and David Tserunyan. Directed by Artur Manukyan.
Malena was supposed to represent Armenia in the song contest back in 2020, however, due to the declared martial law in the country, Channel One canceled Armenia's participation in this international competition.
Due to restrictions related to COVID-19, this year's international children's song competition will be held a month later – on December 19 – at the La Seine Musicale concert hall in the western suburbs of Paris.
In total, young people from 19 countries will take part in the final. Singer Malena, representing Armenia, will perform at the Junior Eurovision Song Contest under the 9th number.

.