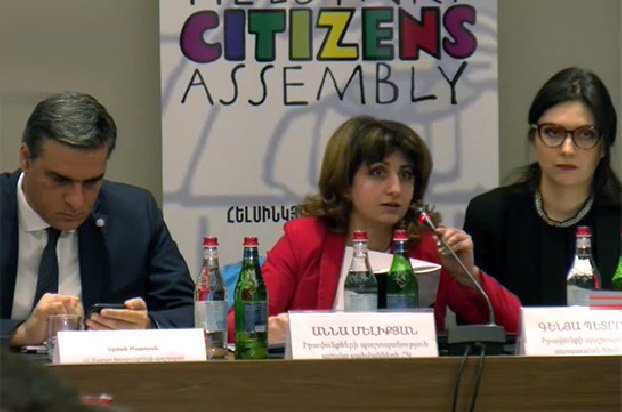 December 17, 2021, 19:00 – News – Armenian prisoners were tortured by Azerbaijanis, starting from the moment of their capture – on the way, in a car, in other places where they were kept before being taken to prison, Anna Melikyan, a representative of the "Protection of Rights without Borders" NGO, said during a discussion today.
She noted that the prisoners were kept tied up in damp, cold rooms, beaten and deprived of food for several days.
"They were forced to say that" Karabakh is Azerbaijan ", they were forced to insult high-ranking officials of Armenia. Seriously wounded people were forbidden to sit down or lie down, and those who violated the order were punished, "said an NGO spokeswoman.
According to Anna Melkonyan, stun guns were used against the Armenian prisoners, cigarettes were extinguished on their hands, their ears and fingers were cut off.
"The Armenian prisoners were also tortured by medical workers," she said.

.