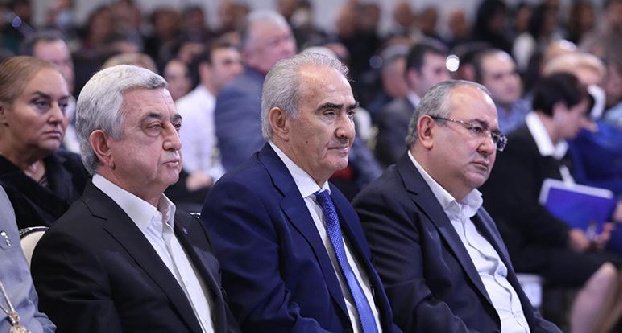 December 18, 2021, 17:00 – News – "Various military men, people, the withdrawal of deputies from the conference room, blocking the entrances, obstructing the work of journalists – this is not yet parliament. We had a rather serious parliament after the 1990s, "ex-speaker of the RA Parliament Galust Sahakyan said in an interview with journalists before the 17th Congress of the Republican Party of Armenia (RPA).
He noted that today in Armenia not only the parliament, but also the authorities are out of place.
"Today nobody needs power, today they need Armenia.
"We should all be able to save our Motherland with our philanthropy and our actions, after that let the people make their choice, elect pro-Armenian leaders who can normalize the situation in the country," Galust Sahakyan said.

.