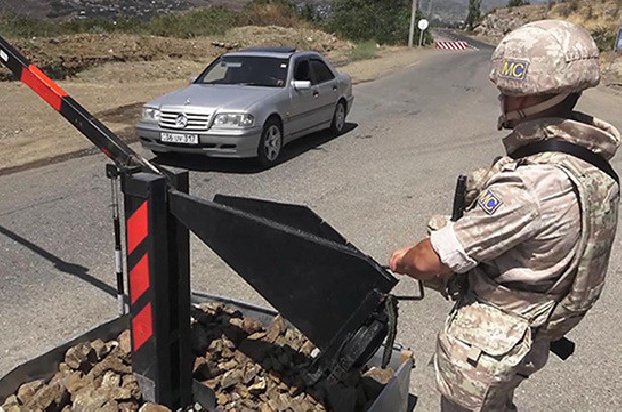 December 18, 2021, 08:00 – News – Azerbaijan actually resorted to new blackmail to promote the idea of ​​a corridor, trying to return the issue of the "Lachin corridor" to the stage of discussions, Tigran Abrahamyan, a member of parliament from the "I Have the Honor" faction, wrote on his page.
"At the same time, the issue of the" Lachin corridor "has already been settled in the trilateral statement of November 9, but it seems that Azerbaijan does not care much.
Note that so far, Azerbaijan has returned to the discussion the issue of the Goris-Kapan road in order to obtain the corridor, threatening that if the corridor is not provided, it will establish checkpoints there on the Kapan-Chakaten road: as a result, Azerbaijani checkpoints were installed, and for Armenia the road closed.
And this is in the case when a 5-year memorandum was signed on the operation of this road, ensuring the safety and unimpeded movement of the citizens of Armenia.
Regardless of the fact that the bulk of the elements of the negotiations between Armenia and Azerbaijan have not been made public and that behind-the-scenes processes are underway, even the available facts show that Azerbaijan has managed to put on the agenda the topic of the "Lachin corridor" linking Armenia with Artsakh and threatens to make dangerous changes in case of failure his requirements.
Azerbaijan directly threatens to establish checkpoints on the Lachin corridor section, which is fraught with catastrophic consequences.
Not to mention the fact that the bowed and bowed Armenian authorities in the negotiations with Azerbaijan are busy in the country with career advancement and the appointment of various idiots and fabrication of criminal cases against principled figures fighting for justice, "wrote Tigran Abrahamyan.

.