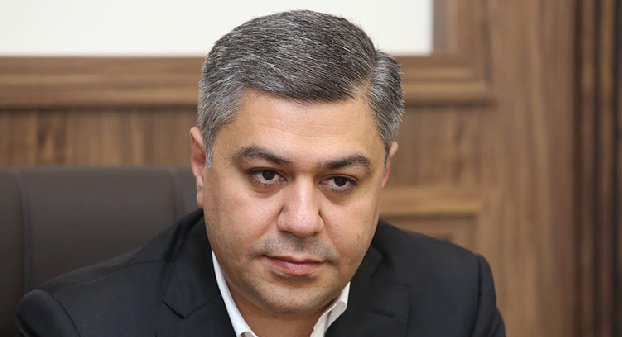 December 17, 2021, 18:00 – News – "Hraparak" newspaper talked about the latest developments in the Armenian-Turkish relations with the former director of the National Security Service of Armenia, head of the parliamentary faction "I Have Honor" Artur Vanetsyan.
The translation into Russian is given below:
– Today there is a clear process of normalization of relations between Armenia and Turkey, within the framework of which the parties will soon appoint special representatives. What is your attitude to the process of normalization of the Armenian-Turkish relations now?
– Recently, there are quite a few questions to which there can be no unambiguous answer "yes" or "no". For example, there are people who say that we do not need delimitation and demarcation. This process, of course, we need, but the moment for its implementation, the current situation, other existing problems with the other side, together make this process quite problematic today, if not dangerous.
We have a similar problem with regard to the possible normalization of Armenian-Turkish relations. If the question sounds theoretically – should the Armenian-Turkish relations be normalized, then, of course, yes, since the two peoples will continue to live side by side and, naturally, a key must be found to direct these relations back to normal. But this is in general. Now I will try to project this question onto the current situation. What do we have for today? The first problem is Turkey's support to Azerbaijan in the aggression unleashed against Artsakh. This assistance was both direct and indirect, with the involvement of international terrorists, which our partners are well aware of, including the OSCE Minsk Group co-chairing countries.
Should Turkey be asked about responsibility for this, should this issue be raised at all or raised as soon as possible, while all this is fresh and can be perceived by the international community, especially given that they have facts? Is the refusal to touch upon this problem somehow justified? What political dividends does the silence promise, even if this government, judging by its handwriting, is conducting political bargaining?
– Has Turkey changed its policy, will no longer dictate preconditions?
– At first glance, many may think that the main preconditions related to Azerbaijan and the settlement of the Artsakh problem seem to be less important today, and this is the reason for the current Armenian-Turkish process. But I am raising the question again: Has Turkey removed the preconditions put forward by Armenia from its political agenda? I have a clear impression that Ankara not only did not remove them, but that its policy of preconditions and coercion is acquiring new manifestations. One of the striking examples of this is Turkey's behavior in relation to the so-called "Zangezur Corridor". In many cases, Turkey, ahead of Azerbaijan, makes various demands on this issue.
Has Turkey's rhetoric changed significantly? In other words, from the various elements of the carrot-and-stick policy demonstrated from time to time, are the "sticks" trying to ignore and see any incoming signals? These are simple questions. If we ignore them, can we hope for a dialogue on equal terms? Or will we try to "conduct a dialogue" in the status of "loser with a tandem of winners and with each of the winners", fulfilling the requirements of the latter? I think all this is so obvious that it even surprises when it becomes a subject of discourse and raises serious questions.
Finally, we have witnessed various manifestations of the initiation of some kind of process with Turkey. As if they had nothing to do with each other (the Armenian authorities constantly denied the existence of any process with Turkey), they caught positive signals from the air, which, by the way, requires a vigorous imagination. Then it turned out that they even asked the Prime Minister of Georgia to organize a meeting with the President of Turkey, which was publicly announced by the President of Turkey. For the normalization of Armenian-Turkish relations, there was a proposal for the mediation of the Russian Federation. Today the appointment of special representatives of Armenia and Turkey has already been announced to normalize relations. Is this process a two-way process, without a mediator, or is there a mediator or mediators? Is Russian mediation in force, does the Russian Federation have any relation to the current process? If yes, try to restore a possible agenda, if not – what does that mean? These are questions to which there are no answers today, there is only a statement on the appointment of special representatives.
Therefore, is an Armenian-Turkish dialogue necessary? Yes, definitely. Is what is happening today in this context effective? No, definitely. This is ineffective both in terms of content and timing. And, of course, it is not for these authorities to implement such a process.

.