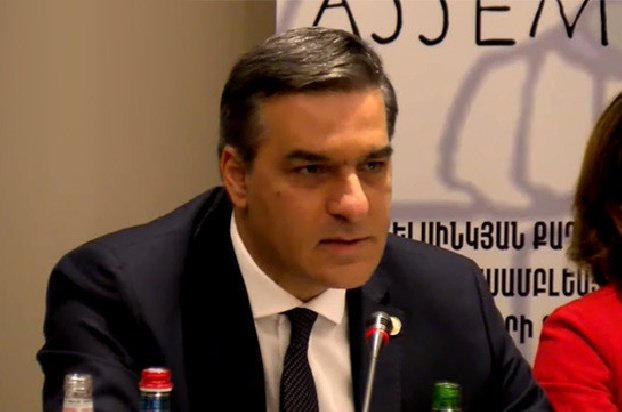 December 18, 2021, 09:30 – News – Armenian human rights defender Arman Tatoyan believes that officials legitimize the actions of the Azerbaijani authorities.
"I meet with ambassadors, with international structures, I say: they shoot at the border, and they say:" Oh, they just came from such and such a structure, there is no shooting. " Statements by officials about a mistake, do they not solve problems at the borders? What is this approach? Officials legitimize the actions of the Azerbaijani authorities, "said Arman Tatoyan.
He gave the example of the former Deputy Prime Minister, now the Minister of Defense of Armenia Suren Papikyan.
"The current Minister of Defense, when he held the post of Deputy Prime Minister, said:" We can consider, without delimitation and demarcation, that these territories are already Azerbaijani. " When shelling starts from the Azerbaijani side and I go to international structures, I tell them that they are shooting at the border, they must leave, they answer me: "What to do, this is their territory, you yourself said," the Armenian Ombudsman said.

.