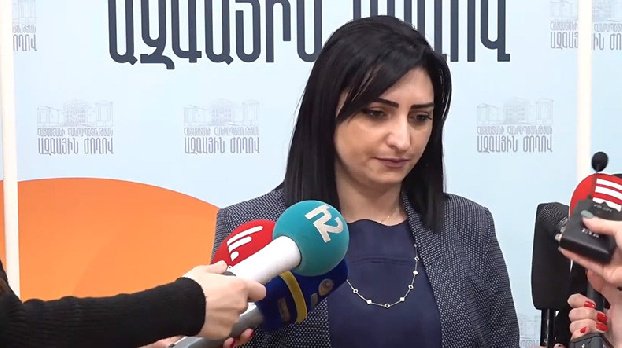 December 17, 2021, 10:00 – News – "We have warned many times that the enemy country will use the vocabulary and behavior of the Armenian authorities, we told them that your words can be used by a neighboring country against Armenia, including in international instances," the MP from faction of the bloc "I have the honor" Taguhi Tovmasyan, referring to the statement of the President of Azerbaijan Ilham Aliyev.
"Some of the detainees were arrested in Armenia after we returned them. This is a very serious signal for us, for the returnees and their relatives. We returned them to Armenia, and they arrested them. It is not excluded that they will torture these people, "Aliyev said in particular in an interview with the Spanish newspaper" El Pais ".
Taguhi Tovmasyan noted: something very ugly and terrible is happening when Aliyev is already trying to intimidate the Armenian prisoners with the words of Pashinyan.
"In fact, Aliyev shows that if he releases the prisoners, then they will be arrested and tortured. This is the worst thing that could happen. I don't know what the current authorities should do to correct this mistake.
In fact, state inaction was demonstrated, because the imperative requirement of the Constitution is that Armenia must protect the rights of every citizen of the republic, regardless of where they are and under what circumstances they were captured. Armenia should not leave its citizens to the mercy of fate. Now it turns out that the Armenian authorities are refusing the citizens of the Republic of Armenia, "Tovmasyan emphasized.
According to the opposition deputy, what is happening is absurd, a clear manifestation of inaction, negligence, and irresponsibility.
"This can be used against Armenia endlessly," said the MP from the faction of the "I Have the Honor" bloc.

.