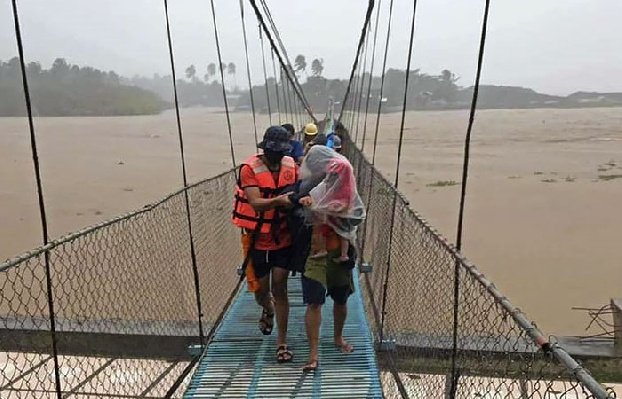 December 17, 2021, 09:40 – News – The super typhoon Paradise has hit the Philippines, tens of thousands of people have been evacuated to temporary shelters, Interfax reports on Thursday, citing the Philippines' Office of Atmospheric, Geophysical and Astronomical Services.
Meteorologists report that the speed of wind gusts in the super typhoon "Paradise" or "Odette", as it is called in the country, reaches 230 km / h. It landed on Siargao Island in the eastern Philippines at 13:30 local time (08:30 Moscow time and continues to move westward at a speed of about 25 km / h).
Several southern and central provinces received storm warnings, the Associated Press reported. Local residents were asked to stay away from coastal and low-lying settlements, as well as other dangerous areas due to the threat of floods, landslides and tidal waves.
There are about 10 thousand settlements on the trajectory of the typhoon. More than 32 thousand people were evacuated in the East Samar province alone.
The Philippine Coast Guard has banned sea travel in at-risk areas, causing problems for nearly 4,000 passengers and ferry and cargo ship workers in dozens of ports in the south and center of the country. Dozens of flights have also been canceled.
About 20 storms and typhoons hit the Philippines every year. The archipelago is located in the Pacific Volcanic Ring of Fire, which is home to most of the volcanoes on Earth and is home to many natural disasters.

.