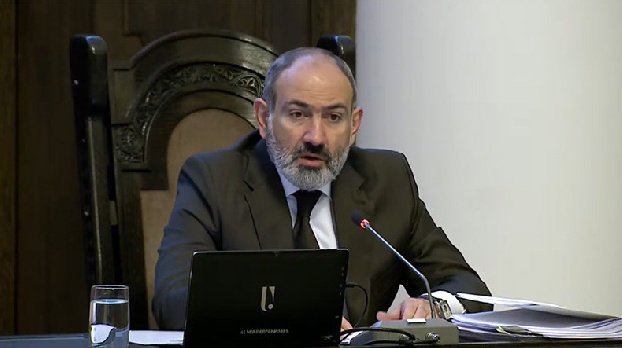 December 16, 2021, 17:20 – News – In Brussels, at a meeting with the President of Azerbaijan, we confirmed the decision and agreement on the construction of the Yeraskh-Julfa-Ordubad-Meghri-Horadiz railway, Nikol Pashinyan said at a meeting of the Armenian government on December 16.
He pointed out that this was discussed during the meetings of the trilateral working group by the Deputy Prime Minister of Armenia, Russia and Azerbaijan, as well as during the talks between the leaders of the two states in Sochi, mediated by Vladimir Putin.
"The railway will operate in accordance with internationally recognized customs and border rules on a reciprocal basis – under the sovereignty and jurisdiction of the countries," Pashinyan said, adding that after the launch of the railway, Armenia will get a connection with Russia and Iran, and Azerbaijan with Nakhichevan.
In his words, if Armenia and Turkey, through an effective dialogue, achieve the opening of the border and communications, then this project will become even larger.
"That is, the railway we are talking about exists from Yeraskh to Gyumri, there is also from Gyumri to Kars. I am talking about this because we have to start building the railway, "he added.
"Our intention and desire is to launch this railway as soon as possible. I do not want to overestimate the significance of this agreement and this project, but, on the other hand, I do not want to underestimate it either. This is an important agreement, which, I hope, we are using correctly, which will significantly change the economic, investment and, of course, the political and security environment in the region. We must focus on this in the near future, "Nikol Pashinyan said.
The latter also said that agreements had been reached with the President of Azerbaijan that contacts would be continued in order to develop common views, approaches around the issues on the agenda, and overcome existing disagreements.

.