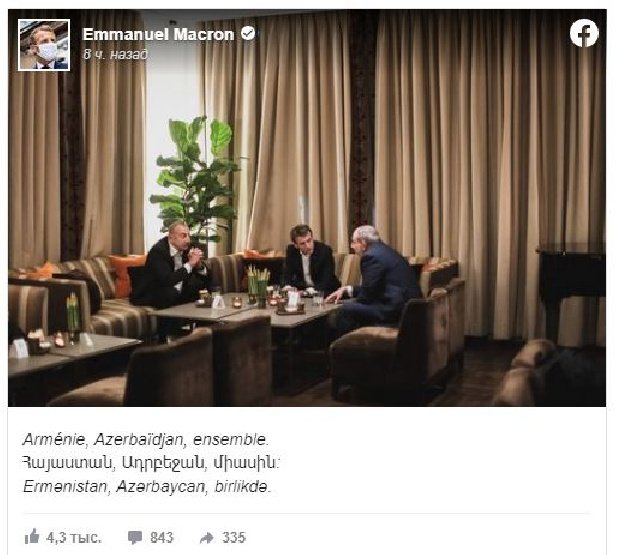 December 17, 2021, 09:20 – News – French President Emmanuel Macron posted a photo from yesterday's trilateral meeting on his Facebook page, accompanied by a description in French, Armenian and Azerbaijani.
"Armenia, Azerbaijan, together," he wrote.
Pashinyan and Aliyev met in Brussels for the second time in one day, at the initiative of the French President.
Note, Macron, after a trilateral meeting with the leaders of Armenia and Azerbaijan in Brussels, made an entry in his microblog on Twitter, noting:
"We will never leave Armenians. We will always seek solutions for a lasting peace. I call for these holidays to be a period of humanitarian progress and reconciliation. "

.