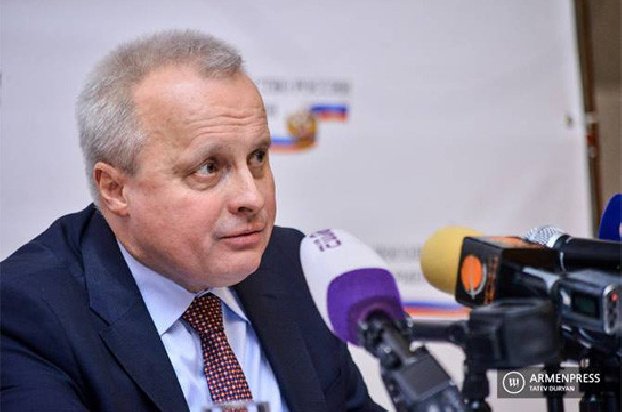 December 16, 2021, 13:00 – News – The relevance of the development of integration processes within the Eurasian Economic Union, the expansion of the EAEU is more than obvious to everyone who is familiar with the relations between the member states and regional realities. As reported by "Armenpress", Ambassador Extraordinary and Plenipotentiary of the Russian Federation to Armenia Sergei Kopyrkin said this at the 7th Annual Conference of the Eurasian Club of Experts, speaking about the 7th anniversary of Armenia's membership in the Eurasian Economic Union.
"I must say that Russia, Armenia and other member states are closely cooperating within the EAEU. And since we are now in Yerevan, I would like to emphasize the constructive, interested approach of the Armenian side in the development of integration. Armenia plays an important role in expanding the EAEU's ties with third countries, "the Russian Ambassador said.
According to Sergey Kopyrkin, one of the important areas of work of the Eurasian Union is the expansion of its geography by establishing ties with third countries and regional integration associations.
Currently, the EAEU members are 5 countries: Armenia, Russia, Belarus, Kazakhstan, Kyrgyzstan, Moldova, Uzbekistan and Cuba in the EAEU as observers.
In this context, Ambassador Kopyrkin recalled that the leaders of Iran and Singapore also took part in the meeting of the Supreme Eurasian Economic Council held in Yerevan in October 2019.
This is evidenced by the growth of Armenia's mutual trade with other EAEU member states.
"In the first 9 months of this year, the volume of Armenia's exports to the EAEU countries increased by almost 30%, while the growth was recorded with all partners," said Sergei Kopyrkin.

.