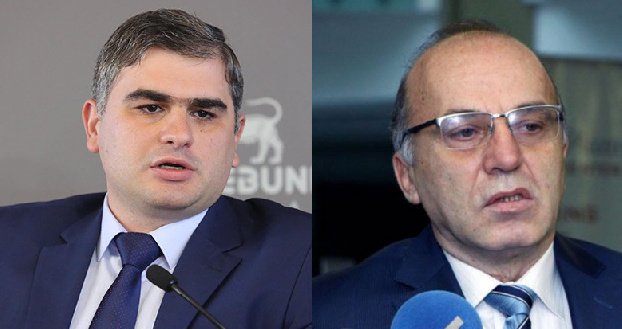 December 16, 2021, 08:00 – News – In the event of a restart of the railway, first of all, bilateral security guarantees and serious investments are needed. Economist Suren Parsyan stated this, referring to Nikol Pashinyan's statement that during a trilateral meeting with President of the European Council Charles Michel and President of Azerbaijan Ilham Aliyev in Brussels, they confirmed the agreement on the resumption of the railway.
How realistic is this and what kind of railway are you talking about?
According to Suren Parsyan, at the moment a railway through Kazakh and Yeraskh can be considered. This means that in this case, Armenia will be able to deliver goods through the territory of Azerbaijan to Russia or to the east, and Azerbaijan will be able to establish a railway connection with Nakhichevan. That is, according to the economist, there are two possibilities for unblocking the railway.
"However, the unblocking of the railway does not imply the opening of markets, full-fledged normalization of bilateral relations. For example, we have the possibility of road transit with Turkey, our trucks can go to Turkey and vice versa, but we do not establish bilateral relations with this country.
Now the reopening of the railway can create an alternative opportunity for the transport of Armenia. In fact, this cannot be of significant importance for our exports to Europe, Russia, since the shortest route is cargo transportation through the territory of Georgia, which is cheaper and takes less time. And in the case of the railway, if the goods arrive in Baku through Kazakh, and from Baku to Russia, transport costs will be more expensive, it will take more time.
But, alternatively, any country should have such an opportunity. In addition, there is a certain group of goods that can only be transported by rail. These are heavy, bulky cargo, therefore, this option can be used for cargo transportation, "Suren Parsyan pointed out.
Nevertheless, according to the economist, first of all, attention should be paid to security issues. He recalled that today the operator of the Armenian railways is the Russian company "South Caucasian Railway", they may be able to find security guarantees with the Azerbaijani side, so that Armenian goods are not damaged during transportation through Azerbaijan.
"This should be the next stage, which is quite difficult. That is, there must be mutual security guarantees. It is not enough simply to say that we confirm the agreement on the resumption of the railway operation, "the economist said, adding that there are certain technical problems for Armenia on the Kazakh section that need to be solved, otherwise it will be impossible to operate the railway.
The interlocutor drew attention to the fact that it has not been in operation for a long time, therefore investments are needed.
Suren Parsyan also noted that before that it is possible to use the Georgian route – by rail to transport goods to Georgia, from there to Azerbaijan, and then to Russia. However, according to him, it is obvious that from an economic point of view, this is an unprofitable option.
"It may be an alternative, but economic miracles are not to be expected here. In other words, it is an alternative, but it is not worth having high hopes from an economic point of view. Yes, any country should have an alternative path, we cannot say, they say, we do not need it, especially when we can use this path to China to normalize trade and economic relations with the countries of Central Asia.
For example, we import goods from China or, conversely, export to China. But these are just possibilities that need to be explored. First of all, the question arises whether our business will be able to find solutions with the Azerbaijani side. But as long as there is a hostile atmosphere, it is difficult to build business relations, "he stressed.
According to the economist, there are serious problems in political terms, if they are not solved, then there can be no business relationship. "Threats from Azerbaijan will continue, mutual distrust will remain. Now, if an Armenian company wants to transport cargo through the territory of Azerbaijan, it must contact an Azerbaijani logistics company. Is there such a level of trust or will the Armenian company take such a risk? In other words, anything can be written on paper, but not everything will come true, "Suren Parsyan noted.
Doctor of Economics, Professor Tatul Manaseryan, in turn, considers it premature to talk about the resumption of the railway, since this requires elementary preconditions of safety, which, of course, are not provided.
"Before opening external communications, one must first think about internal communications for people who live in Artsakh and cannot move freely, for those who are homeless today, who cannot visit the graves of their relatives. That is, many problems of a humanitarian nature remain unresolved, "Tatul Manaseryan said.
In his words, a situation is also needed when there will be a certain component of trust in the Armenian-Azerbaijani relations. Meanwhile, as he pointed out, when threats from Azerbaijan do not stop, Armenian prisoners are tortured in Baku, Armenian civilians are killed, then in such a situation, according to the economist, it is unacceptable, without resolving one issue, to "jump" to another.
"The railway is a very good idea, it's not new, but everything should have its time. We must not forget also that today Azerbaijan does not want to hear about the status of Artsakh, even extends its ambitions to Yerevan. And if Pashinyan is ready for this, then I do not think that any reasonable Armenian can accept such news without swearing at Pashinyan or others, "Tatul Manaseryan noted.

.