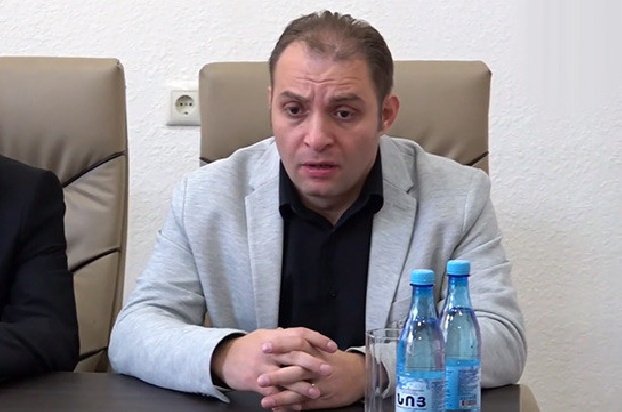 December 15, 2021, 13:00 – News – The lawyer of the commander of the Sisakan volunteer detachment Ashot Minasyan, Mihran Poghosyan, is disappointed with the reaction of international structures.
"There are clear examples of clear violation and disregard of human rights in the Republic of Armenia, but international structures remain silent on this matter," the lawyer said today at a press conference demanding the release of Ashot Minasyan.
Nevertheless, he noted that in the case of Ashot Minasyan, not a single door can be closed. "We will take all actions," he said.
When asked if they are going to send letters to foreign embassies accredited in Armenia, Mihran Poghosyan replied that at the moment the issue of the release of Ashot Minasyan is not of interest to the international community, given that the current events around Armenia.
According to the lawyer, they are waiting for a response from the General Prosecutor's Office of Armenia, in the end, legal processes must be carried out: even if a crime has occurred, the investigation must proceed in accordance with the procedure established by the Criminal Procedure Code of Armenia.
Let us remind you that the commander of the "Sisakan" volunteer detachment Ashot Minasyan was arrested on December 1. Mihran Poghosyan stated that Ashot Minasyan is ready to temporarily surrender his freedom, but he is never ready to surrender his Motherland.

.