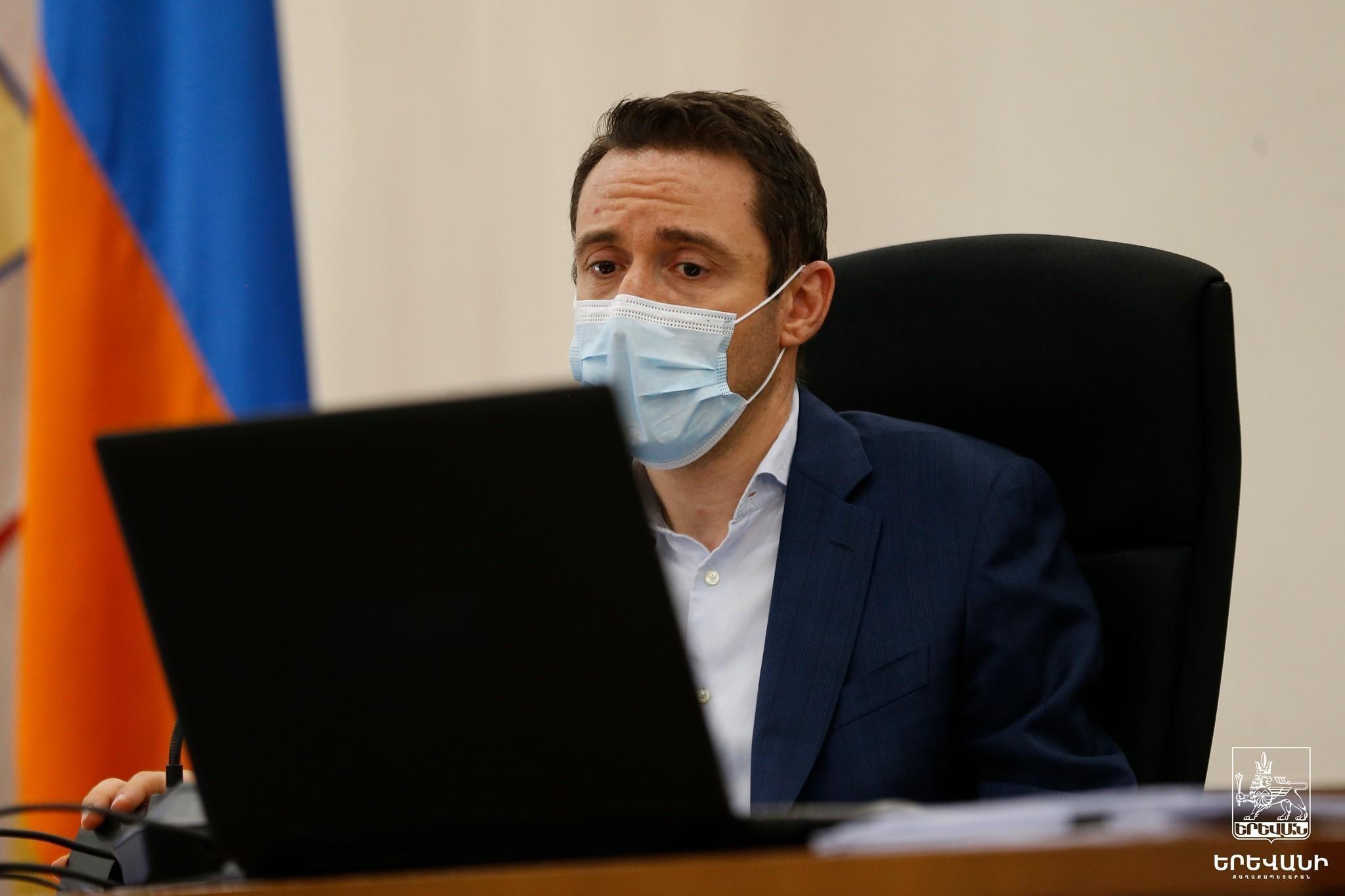 Yerevan Mayor Hayk Marutyan issued a statement saying ․
"Dear citizens, dear compatriots,
In order not to be misled, I have three important things to say at this moment.
I have never met Robert Kocharyan under any circumstances, even by accident.

If I had meetings outside of work, I would meet my children.

I do not want to cooperate with any party. "
Remind that the "My Step" faction of the Yerevan Council of Elders had issued a statement of no confidence in Mayor Hayk Marutyan, which read as follows:

«1 ․ As a result of the elections held in September 2018, the "My Step" bloc has formed a city government with a joint political and operational responsibility.
2 ․ Hayk Marutyan was elected mayor as a result of one revolutionary mandate of the citizens who voted for the "My Step" bloc in the September 2018 elections.
3 ․ Hayk Marutyan, who ran in the above-mentioned elections as a candidate of the CP party առաջին number one on the electoral list of "My Step" bloc, in December 2020, according to his application, left the CP party "My Step" bloc, which developed after that and is decisive for Armenia's democracy During the political events, he reaffirmed his decision not to share any political responsibility with his CP party, the "My Step" bloc.
4 ․ Hayk Marutyan has not fulfilled with sufficient efficiency, does not fulfill the obligations of the "My Step" bloc undertaken before the citizens of Yerevan ով fixed by the pre-election program;
5 ․ Hayk Marutyan has not sufficiently fulfilled the most important mission of eliminating systemic corruption from the Yerevan Municipality;
6 ․ The bloc can not fulfill its obligations to the people of Yerevan in a situation when the mayor has severed ties with the political majority of the Council of Elders, the "My Step" bloc.
The "My Step" faction has initiated a process of expressing no confidence in Mayor Hayk Marutyan. The Alliance nominates the incumbent First Deputy Mayor Hrachya Sargsyan for the post of Yerevan Mayor.
We thank Hayk Marutyan for the joint work, we wish him success in his new political haven. "
If you find a mistake, you can send it to us by selecting the mistake by pressing CTRL + Enter