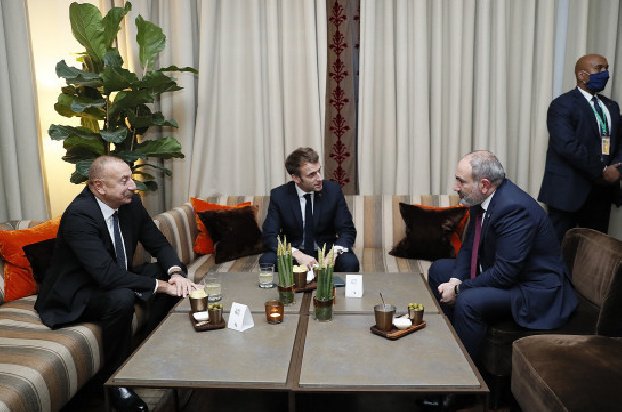 16 December 2021, 12:20 – News – Armenian Prime Minister Nikol Pashinyan said that at a meeting in Brussels with Azerbaijani President Ilham Aliyev, an agreement was confirmed on the construction of a railway from Azerbaijan to Nakhichevan through the Syunik region of Armenia.
"At a meeting in Brussels, we confirmed the decision and agreement on the construction of the Yeraskh – Julfa – Ordubad – Meghri – Horadiz railway. This agreement was reached within the framework of a trilateral working commission at the level of deputy prime ministers of Armenia, Azerbaijan and Russia. This agreement was recorded at a meeting in Sochi on November 26 with the mediation of Russian President Vladimir Putin, and confirmed at a meeting mediated by the head of the European Council Charles Michel, "Pashinyan said at a government meeting.
He noted that the railway will operate on the basis of internationally recognized border and customs laws, Armenia will get access to Iran and Russia via this railway, Azerbaijan – to Nakhichevan.
"If we manage to establish an effective dialogue with Turkey, we succeed in opening the border and communications, then this project can gain wide significance, since there is a railway from Yeraskh to Gmyuri and from Gyumri to Kars," Pashinyan said.
According to him, the implementation of this project will significantly change the economic, investment and political climate in the region.

.