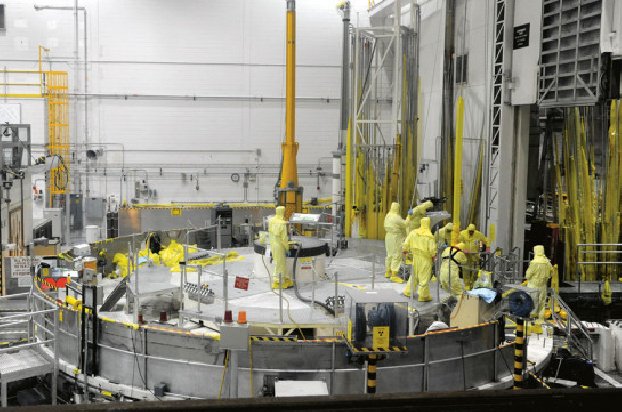 December 14, 2021, 16:20 – News – The world's most powerful multipurpose research nuclear reactor on fast neutrons MBIR, which is necessary for the development of nuclear energy of the future, is being built in Russia ahead of schedule, Konstantin Vergazov, General Director of Rosatom "Leader of the Consortium" International Research Center based on the MBIR reactor, told reporters.
"The construction of the reactor is going ahead of the schedule, which was determined by the state. All the main tasks facing the construction participants this year were completed ahead of schedule, despite all the restrictions associated with the coronavirus pandemic. reactor, "- Vergazov told reporters on the sidelines of the Congress of Young Scientists in Sochi. At the congress, a round table was held on the progress of the MBIR project.
All work at the MBIR site is carried out in strict compliance with epidemiological requirements, stressed Vergazov.
Rosatom gave us new tools to implement the project and provided the necessary support. A professional team of builders works. New consortium models have emerged that allow for the cooperation of different companies to carry out construction work ahead of schedule, as well as to manufacture the necessary equipment, "Vergazov said.
The MBIR reactor with a thermal capacity of 150 megawatts is being built on the site of the Scientific Research Institute of Atomic Reactors (NIIAR) of Rosatom in Dimitrovgrad, Ulyanovsk Region. The commissioning of the reactor is scheduled for the second half of the 2020s.
It is assumed that MBIR will provide the nuclear industry with a modern and technologically advanced research infrastructure for half a century ahead. The unique technical characteristics of MBIR will make it possible to solve a wide range of research problems to justify the creation of new competitive and safe nuclear power plants, including fast reactors for closing the nuclear fuel cycle. At the same time, the research time at the new reactor will be reduced by several times in comparison with the currently operating installations.
On the basis of MBIR, it is planned to create an international research center, within the framework of which foreign participants will carry out the experiments necessary for themselves. Thus, Russia will confirm its leadership in the global nuclear science agenda by the end of this century.

.