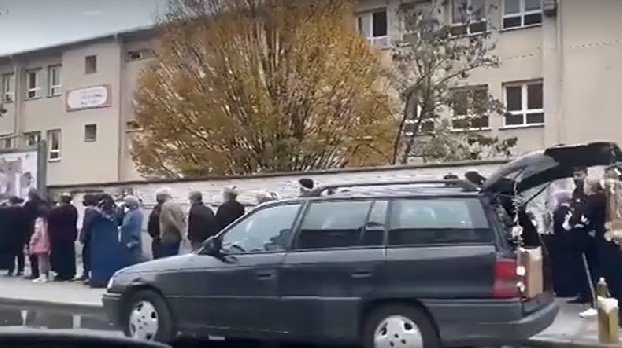 December 14, 2021, 18:00 – News – The opposition mayor of Istanbul, Ekrem Imamoglu, said that Turkish citizens have become poorer due to the sharp fall in the lira and inflation, but he does not welcome the publication of videos of queues for cheap bread. RIA Novosti writes about it.
Turkish users are spreading videos from Istanbul on social networks with long lines in the streets for cheap bread, the price of which is subsidized by the city authorities. The so-called folk bread (halk ekmek) is sold in street stalls for 1.25 lira, while in stores after the price increase, bread costs 2.5-3.5 lira.
"Unfortunately, our people have become poor, this is a fact, but I am unhappy with the publication of images of our compatriots who are queuing up to buy cheap bread," Imamoglu wrote on Twitter.
According to him, a bag of flour has risen in price from 127 to 325 liras in a year. "We will do our best to provide the residents of Istanbul with cheap bread," the mayor added.
The Turkish currency, which at the beginning of the year traded at the rate of 7.4 lira per dollar, fell in price over the year by almost 50%, to 14.6, and on November 23 fell in price by 16%. Such a sharp drop in the lira per day was the highest in the last 20 years. It happened after the central bank of Turkey decided on November 18 to reduce the discount rate to 15% from 16%, after which the country's President Tayyip Erdogan in a televised address again spoke in favor of cutting the discount rate, claiming that this would lead to a decrease in inflation.
Erdogan has changed the head of the central bank three times since July 2019, and twice since November 2021 – the minister of finance.
Earlier, leaders of Turkey's main opposition parties accused Erdogan of economic incompetence and called for early elections. The Turkish leader rejected the call, saying that the presidential and parliamentary elections in Turkey will take place as planned in June 2023.

.