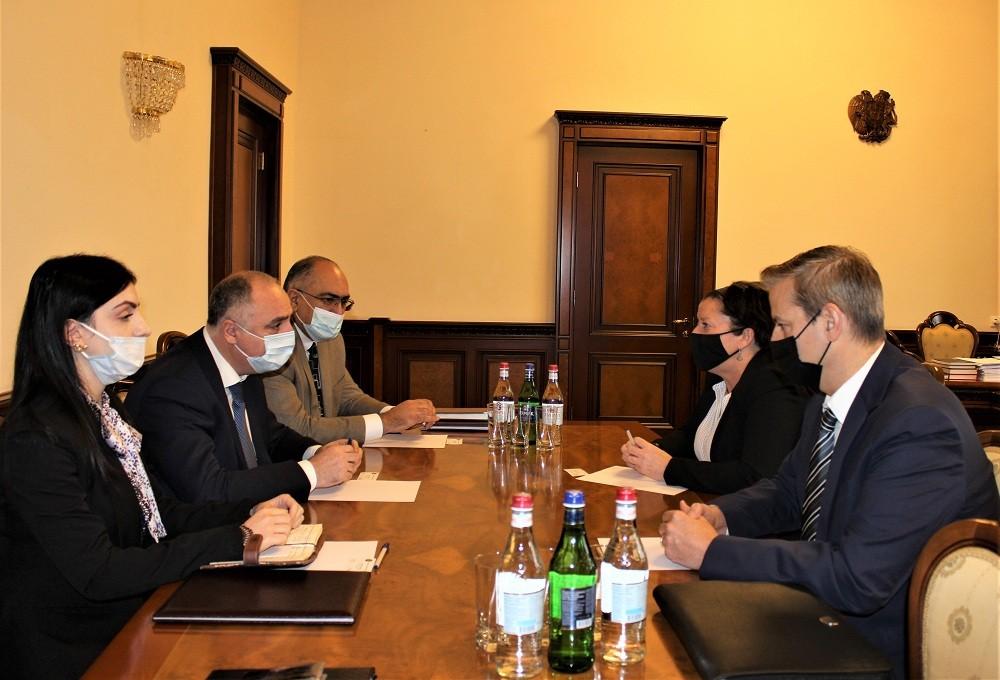 The Anti-Corruption Committee reports that the Chairman of the Committee, Sasun Khachatryan, received the Legal Attaché of the US Federal Bureau of Investigation, Heather Bergi, and Johannes Van Den Hugen, Senior Adviser on Anti-Corruption Affairs at the Bureau of Drug Enforcement and Law Enforcement Cooperation (TPIU).
"Heather Berg congratulated Sasun Khachatryan on assuming the post, noting that active cooperation in the field of anti-corruption remains one of the priorities of the US Government, so it is possible to start practical steps at the current stage of joint work with the newly established structure and plan future actions.
As part of the priority work, the parties considered the issues of technical equipment required for the effective operation of the Anti-Corruption Committee, including the possibility of providing the necessary advice for the acquisition of modern equipment for operative-investigative operations and their operation as soon as possible. Taking into account the rich experience of the US Federal Bureau of Investigation in the field of anti-corruption, it was also possible to organize training courses for the development of skills and abilities of investigators and operatives with the assistance of representatives of this agency.
Reference was also made to the process of international legal assistance requests related to the return of illegal assets in a number of corruption cases.
The parties expressed hope that the United States investigations Federal Bureau The works aimed at expanding the cooperation relations with it and the programs outlined within its framework will be implemented "with great efficiency," the message reads.
If you find a mistake, you can send it to us by selecting the mistake by pressing CTRL + Enter