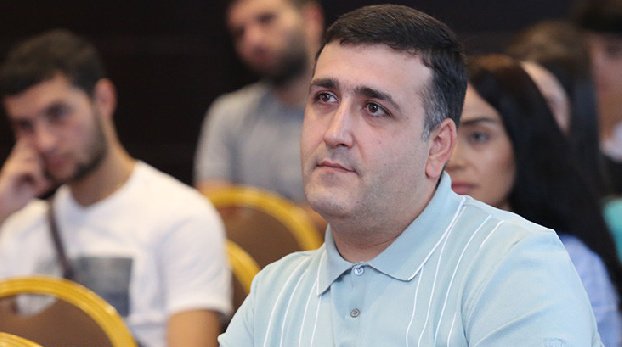 December 14, 2021, 17:40 – News – A decision was made to detain public figure Narek Mantashyan. He was informed about this during his participation in the funeral ceremony. SNB officers went to his home today. Mantashyan and his lawyer, Alexander Kochubaev, appeared at the SNB.
"I was told that an appropriate decision was made, they notify me in order to detain later. I told them that I do not want to participate in the show, today we saw this in the case of Narek Samsonian.
They tried to persuade me, they say, they will wait as long as necessary, come back home. But I decided to come here, "Narek Mantashyan said in an interview with journalists in front of the National Security Service building.
According to Narek Mantashyan, he is being detained for waving the RA state flag in the government building.
"On the night of November 9-10, when the citizens entered the building, I was with them, took the Armenian flag in the corridor and waved it. I have been charged with robbery on an especially large scale, which only makes me laugh, "he said.

.