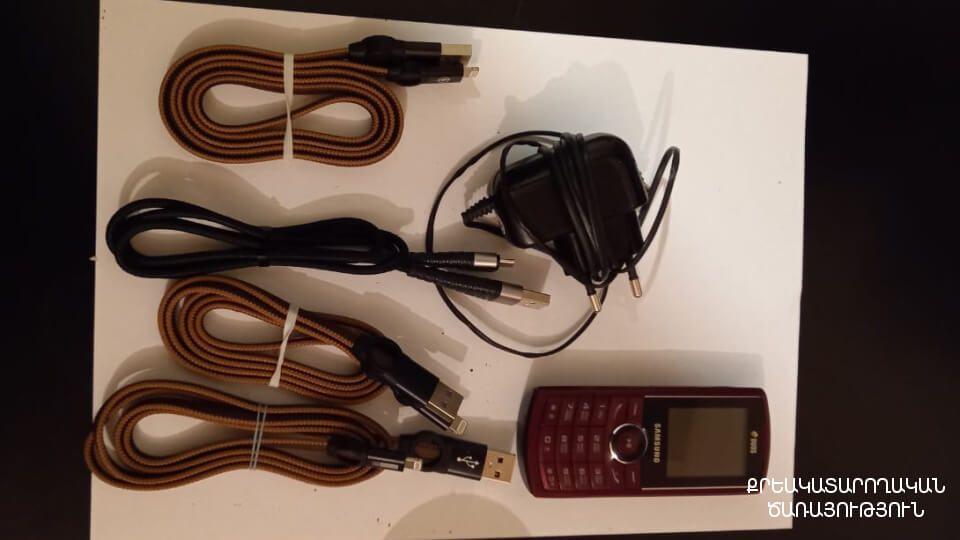 On December 10, 2021, at around 7:25 p.m., officers of the Ministry of Justice's Sean Penitentiary Institution found an embedded package containing a cell phone, a cell phone charger, and 4 USB cables in the middle of the cell's main walls.
According to the Penitentiary Service, hours later, at around 9:40 pm, "one injecting case" took place in the same institution. At the back of one of the buildings, security guards at the back of one of the buildings found a package containing a yellow-green mass of marijuana, weighing a total of 7 grams, a cell phone with a case-subscription card, 1 pair of wireless headphones, 1 USB cable.
Then, on December 13, the third case of pardon was registered in "Shan" penitentiary institution. At around 1:00 a.m., officers at the facility found a package containing marijuana-like masses weighing a total of 31.8 grams, 1.9 grams of brown powder, a substance resembling a drug-like "B8" subutex. Two tablets with a note, weighing 1.9 grams, a solid mass, like a cell phone, USB charging cable, 1 pair of headphones.
Materials are being prepared on the facts, forensic chemical examinations have been appointed.
If you find a mistake, you can send it to us by selecting the mistake by pressing CTRL + Enter