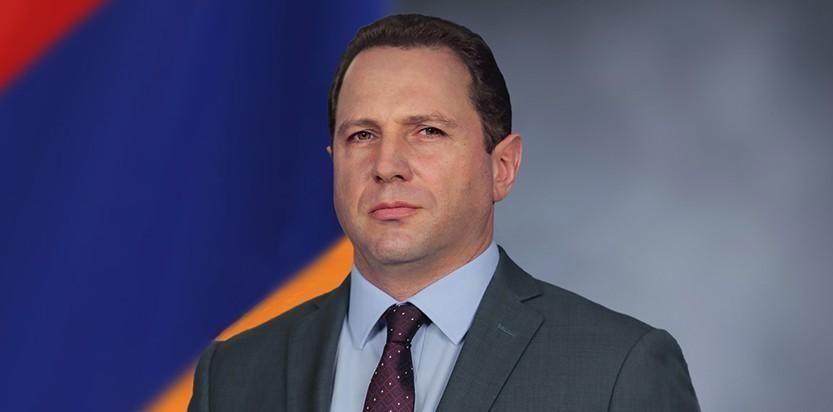 Davit Tonoyan's lawyer group made a statement. We present it below.
"We have received a court decision to extend the detention of David Tonoyan. We reaffirm that it is completely unfounded, unsubstantiated or unreasonable, in connection with which we have presented our objections in detail and appealed. The appeal was signed by Judge Tigran Simonyan, and a court hearing was scheduled for December 17, 2021 at 3:00 p.m.
As we have already mentioned, the body conducting the proceedings left the appointed complex forensic, explosive-technical-commodity expert examination incomplete, and instead appointed a forensic technical examination. At the same time, so far no evidence has been obtained in the criminal case of Davit Tonoyan's accusation, on the contrary, our motion to conduct a relevant examination on the indicators of weapons storage and operation has been rejected.
It is also noteworthy that in the expert's conclusion, in the whole criminal case, there are documents on non-valid, non-ratified legal acts on the use of weapons, protection ratifications, which, according to the case law of the RA Court of Cassation, can not to accuse anyone, including David Tonoyan, of criminal charges. These are documents of internal USSR use for the USSR և Russia, which have never been ratified in Armenia և at best can be of purely advisory significance. On the contrary, long before the arms purchase deal, the RA Ministry of Defense issued a relevant order of the Minister, which regulated the issues related to the storage or operation of ammunition, which formed the basis for the 2018 purchase.
"This comes to prove once again that we are dealing with a biased investigation, the body conducting the proceedings tries to substantiate Davit Tonoyan's accusatory act with unique, sometimes detached interpretations of the facts, by all possible, impossible means, to keep him in custody."
If you find a mistake, you can send it to us by selecting the mistake by pressing CTRL + Enter