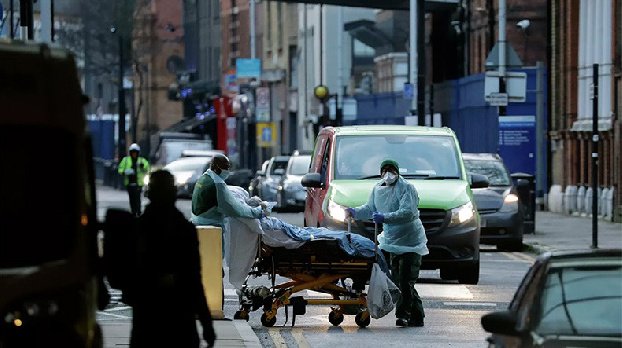 December 14, 2021, 08:30 – News – At least one person has died in the UK after contracting the omicron strain of coronavirus, Prime Minister Boris Johnson said. His words are quoted by RIA Novosti.
So far, no deaths have been reported for patients with variant B.1.1.529.
The British government believes that due to its "highly infectious" nature, the new strain may "dominate and spread exponentially."
The London School of Hygiene predicts that omicron infections will hit record levels in the United Kingdom as early as winter, and hospitalizations could surpass last year's numbers, bringing down the National Health Service.

.