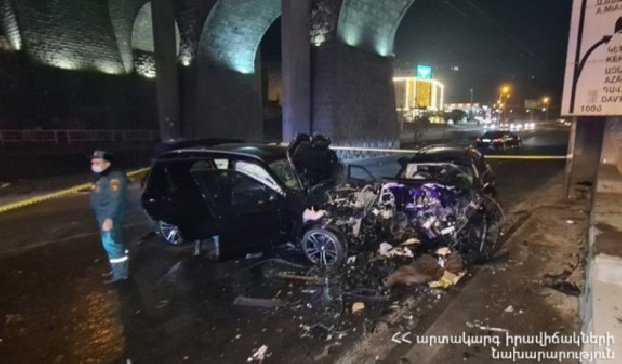 13 December 2021, 10:15 – News – The tragic accident took place yesterday evening on Myasnikyan Avenue in Yerevan, the press service of the Ministry of Emergency Situations of Armenia reported on Monday.
The emergency signal was received by the Ministry of Emergency Situations on December 12 at 11:44 pm. A rescue group from the center for special purpose rescue operations and one combat crew from a detachment of firefighters-rescuers arrived at the scene.
It turned out that "BMW" and "Infiniti" cars, driven by RS, had collided. (Born in 1993).
Rescuers removed the drivers and two passengers from the cars and placed them in an ambulance. The victims were taken to the Heratsi hospital complex No. 1 and the Erebuni medical center. One of them died.

.