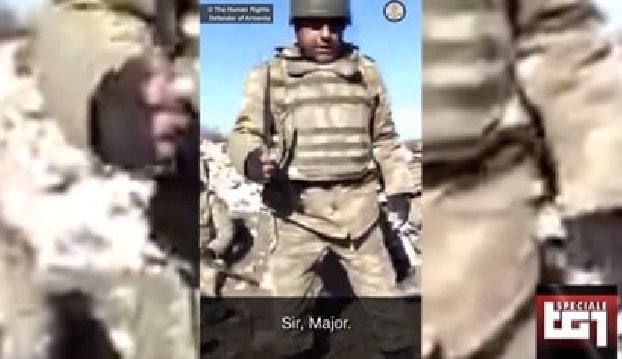 December 13, 2021, 11:00 – News – The famous professional journalist of the Italian TV company Rai 1 Stefania Battistini shot a large-scale film about the last year's war in Artsakh, its causes and consequences, which was shown on the TV channel. The RA Ombudsman Arman Tatoyan announced this on his Facebook.
"Azerbaijani soldiers committed atrocities, beheading Armenians, cutting off parts of the bodies of killed people, and did it with open faces, being confident that they would not be punished for this. Then they posted these videos or photos on social networks, spreading scenes of violence in the Armenian segment, and they were encouraged for this.
During the war against Artsakh and Armenia, jihadists and terrorists were used, weapons containing chemical elements (presumably white phosphorus) were used.
These war crimes and atrocities will lead to new, more serious crimes if the organizers and perpetrators of all this are not punished.
In the film, I myself spoke about human rights violations during the war, presented evidence of war crimes. He also spoke about the extremely inadequate reaction of international structures, as well as the fact that all this led to ethnic cleansing in Artsakh, which is a consequence of the genocidal policy.
We present an episode of the video film with translation, "Tatoyan wrote.

.