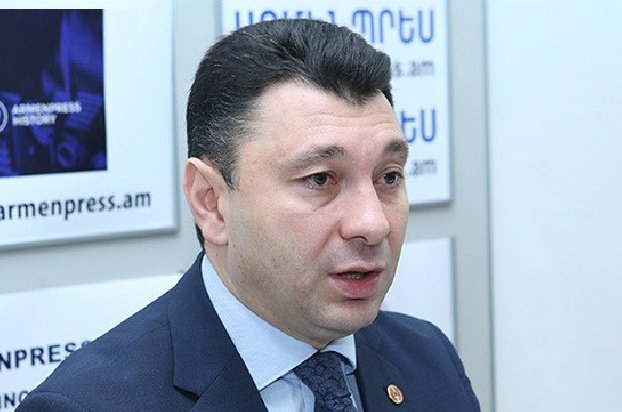 13 December 2021, 10:00 – News – Member of the Supreme Body of the Republican Party of Armenia, Eduard Sharmazanov, turned on his Facebook page to criticism voiced by Nikol Pashinyan against the previous government.
"How pitiful and anti-state a person must be to not even dare to utter a cry about crimes, authoritarianism, the incessant attacks of Azerbaijanis and Turks, but at the same time brag about the fact that the previous government was authoritarian.
In fact, in this opinion, Aliyev is "educated and constructive," and we are authoritarian?
Now, if we were really authoritarian …
Then such a destroyer of the state and potential capitulator like you would not even dream of seeing not only the post of prime minister, but also the deputy mandate, and Armenia and Artsakh would not be on the edge of the abyss.
PS Before writing about "external partners", remember how your "constructive" partner Aliyev said with admiration that "Azerbaijan also contributed to the change of power in Armenia in 2018".
It remains to be understood in what form the "Azerbaijani contribution" was manifested – in "cash" or in "verbal agreement"? " – Eduard Sharmazanov wrote.

.