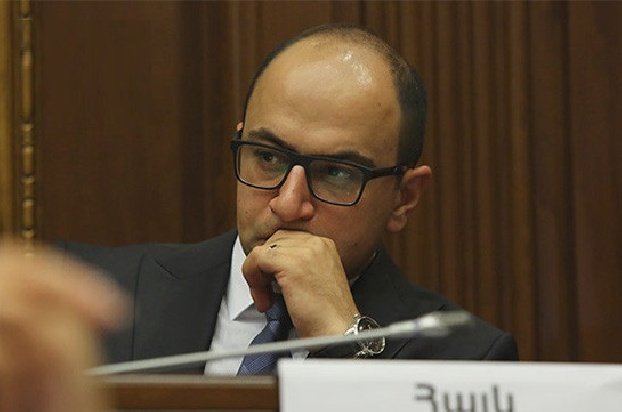 13 December 2021, 08:30 – News – Hayk Mamidzhanyan, secretary of the "I Have the Honor" parliamentary faction, answered Speaker of the Parliament Alen Simonyan, who said that on days when important diplomatic processes are taking place around Armenia, shots are heard in the direction of Armenia's borders, the opposition demands his resignation.
"Alen Simonyan, as he was writing the status for the" like "and to please the chefs (at different times to different chefs), and remained. Including for the reason that not having received the written decision of the faction "I have the honor" (which we were going to present at the meeting of the faction on Monday). I believe that, based on the opinion voiced in Petros Ghazaryan's program, he writes a status, trying to present the issue of his resignation as a threat to the state, "Hayk Mamidzhanyan wrote on his Facebook page.
The deputy asks the question: I wonder if while dancing in Greece or buying an expensive car at the expense of "saving" Alen Simonyan thought about the danger threatening the state?
"The threat threatening the state is precisely the kakisocracy of people like you. And by and large, Alain Simonyan's problem is to realize the value of his word, to settle down, and the only right step after he passed a conviction on the prisoners, ruined the Armenian-Russian relations at a crucial time for the country, would be to keep silent.
As for the shots at the border, I must note that while your power is at the helm of the state, there will be constant shooting at the border, there will always be new victims and cases of capture: Armenia will continue to lose new territories, "the opposition MP said.

.